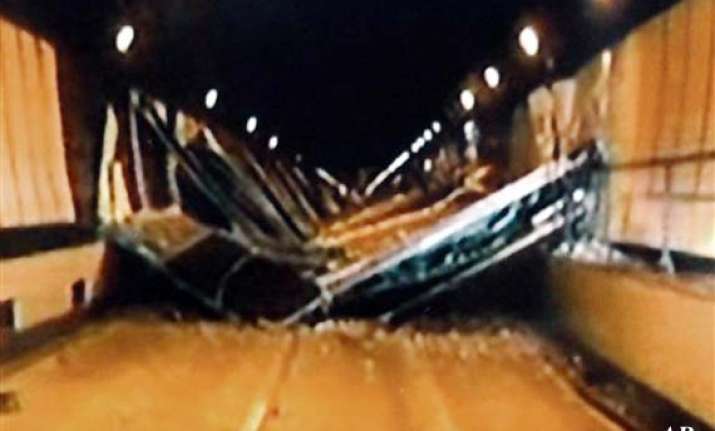 Tokyo, Dec 3: Concrete ceiling panels fell onto moving vehicles deep inside a long Japanese highway tunnel, and authorities confirmed nine deaths before suspending rescue work Monday while the roof was being reinforced to prevent more collapses.
Two vehicles caught fire in the accident Sunday morning, and heavy smoke initially hindered rescue efforts.  
The location of the accident about 1.7 km inside the 4.7-km long Sasago Tunnel was also making the work difficult.
The search was suspended Monday morning while the highway operator does work to support the remaining panels in the ceiling, said Jun Goto, an official at the Fire and Disaster Management Agency.