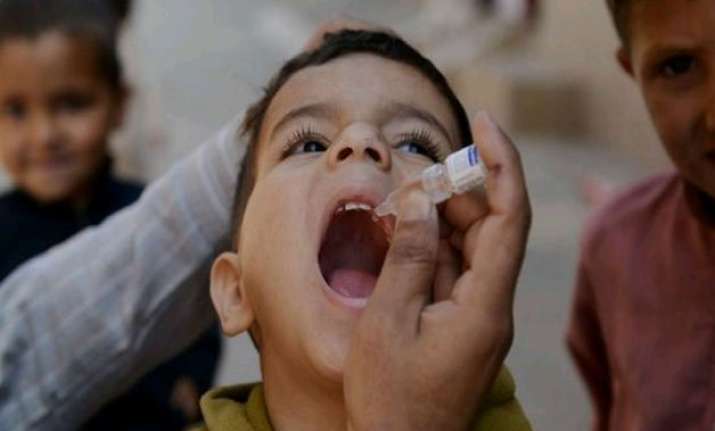 New Delhi: At least one new polio case has been detected in Pakistan's northwestern province, taking the number of cases found so far this year to 21.
The Polio Virology Laboratory of the National Institute of Health (NIH) here said that one new polio victim was found after tests were conducted in the virology facility of the hospital.
The new case was reported from Peshawar in Khyber- Pakhtunkhwa, the Dawn reported today.
"Though the one-and-a-half-year-old is a resident of Hayatabad in Peshawar, the patient is reported to have travelled frequently between Pakistan and Afghanistan," sources said.
The child received polio vaccine six times in both countries and at border posts but a gap of three to four months between the doses was the cause of affliction, sources said.
The country recorded 305 new cases last year, making it the most deadly year for the crippling disease since 2000.
Pakistan is one of only three countries along with Afghanistan and Nigeria where the polio virus is still endemic.
So far, all efforts of the government have failed due to opposition by militants who frequently attack the polio workers and their official deployed for their security.
Militant groups often attack polio teams as they see vaccination campaigns a cover for espionage. There are also long running rumours about polio drops causing infertility.
Last year the World Health Organisation (WHO) imposed travel restriction on Pakistan and on March 4, the world body announced that international travel restriction had been extended for another three months because the country had failed to stop exporting poliovirus.