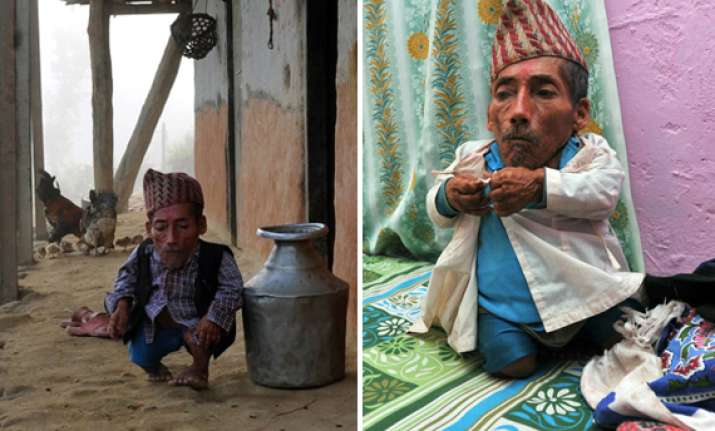 Kathmandu, Feb 22: Guinness World Records officials will be in Nepal this weekend to measure a 72-year-old man who says he's only 22 inches (56 centimeters) tall and hopes to be named the world's shortest man.

Guinness officials say they'll arrive in Nepal's capital, Kathmandu, on Sunday, when they'll measure Chandra Bahadur Dangi. Dangi, who is from western Nepal, arrived in Kathmandu on Wednesday.

Dangi is hoping to snatch the title of the world's shortest man from Junrey Balawing of the Philippines, who is 23.5 inches (60 centimeters) tall.

Another Nepalese man, Khagendra Thapa Magar, was known as the world's shortest man, at 26.4 inches (67 centimeters), before Balawing took over the title on his 18th birthday in June.