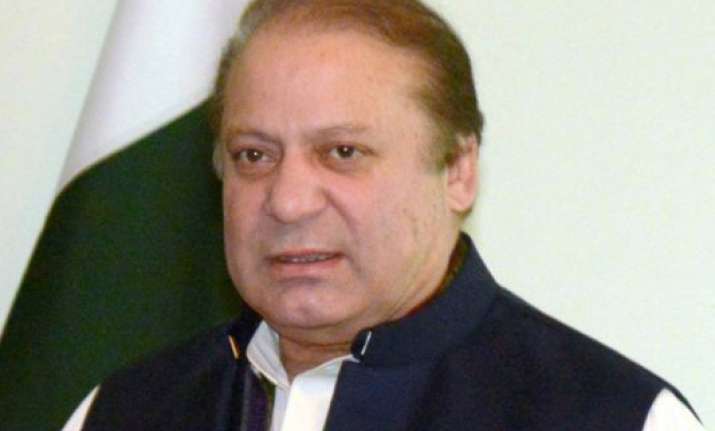 Islamabad: Breaking his silence over the ongoing political crisis in Pakistan, Prime Minister Nawaz Sharif said the sit-ins and protesters have affected nation's progress and people's mandate cannot be sabotaged by a few thousand people.
"Few thousand marchers will not be allowed to overrurn the mandate of millions of Pakistani people," the Prime Minister said on Saturday evening.
Sharif said that the Pakistan government has already accepted the legitimate demands of the protesters.
He also expressed surprise over Pakistan Tehreek-i-Insaaf (PTI) chief Imran Khan and Pakistan Awami Tehreek (PAT) leader Tahir-ul Qadri's stand as most of their demands had been accepted by the government.
The Prime Minister said the National Assembly has already approved a resolution to protect democracy and will not let any anti-democracy scheme flourish.
Due to the current political uncertainties, the country's development was jeopardized, he said, adding that the facts would be unveiled before the nation soon.
"Ongoing sit-ins of two parties in Islamabad have affected public life and the national economy," Sharif said.
Meanwhile, reports on Sunday morning state that eight people were killed and over 100 injured in the clashes between police and protesters in Pakistan as the protesters marched towards the Prime Minister's house.