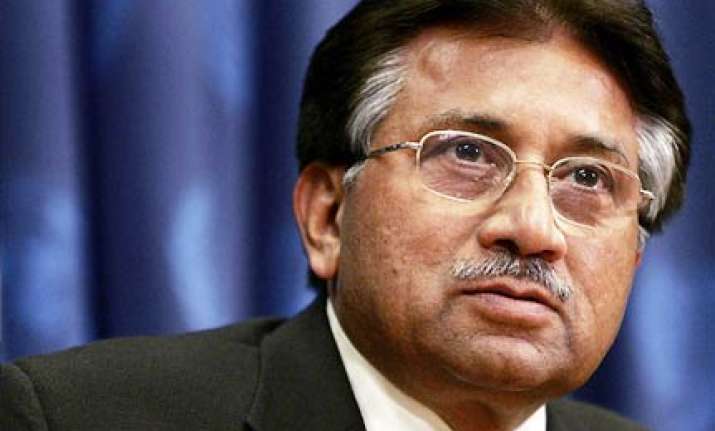 Islamabad, Nov 26 :  Former President Pervez Musharraf has said that he enjoys presidential immunity from criminal prosecution and any questionnaire sent to him by the Pakistan government regarding ex-premier Benazir Bhutto's assassination would have "no value".
Musharraf, currently living in self-exile in Britain, said he had not received any questionnaire from the Pakistan government related to Bhutto's assassination in December 2007 and his role in the security provided to her.
He made the remarks while talking to reporters in London on the launch of the British chapter of his new party, the All Pakistan Muslim League.
Officials of Pakistan's Federal Investigation Agency have said they have framed a 32-point questionnaire that will be sent to the former military ruler to question him about his role before and after the assassination.
Musharraf said that when Bhutto was killed, he was entitled to presidential immunity and therefore any questionnaire sent to him by Pakistani authorities would have "no value to him".
He also attacked former premier Nawaz Sharif, a vocal critic of the military ruler, and declared that he will not put up with any "nonsense" from Sharif's camp.
Musharraf said he would teach the PML-N a lesson if it continued attacking him.
Musharraf said Sharif nurtured a personal vendetta against him and claimed that the establishment did not trust Sharif because of his "temperament and mood swings".
He said Sharif was a flawed leader who cannot work in a team as he failed to work with army chiefs and the judiciary and easily picked up fights.
Asked why he didn't criticise the leadership of the ruling Pakistan People's Party, which has accused him of being involved in Bhutto's murder, Musharraf replied: "I come under attack from the PML-N and don't think the PPP is as venomous towards me as the PML-N. That's why it is clear who my target is."
But he said the PPP-led government was so "incompetent" that any comparison of it to his regime "incensed and shamed" him.
Musharraf also said he was surprised that he was being linked with every ill in Pakistan and that commentators and people forget that he was heading institutions and not micro-managing the country as is generally believed. PTI