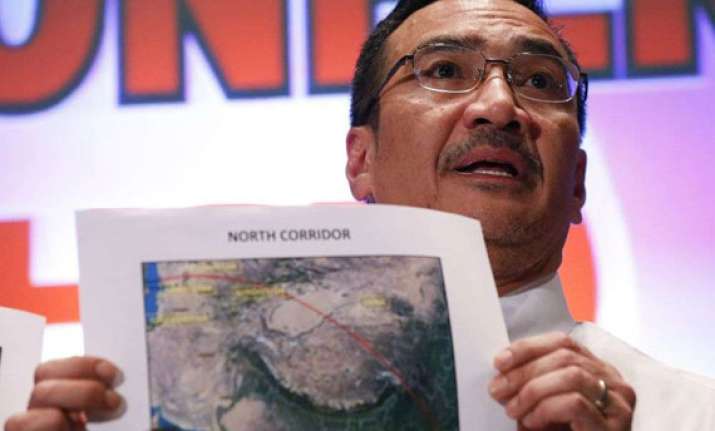 Perth: A mini-submarine deployed to find the crashed Malaysian jet has touched record depths in the Indian Ocean beyond its operating limits and embarked on a fifth mission, even as Malaysia today mulled deploying more underwater vehicles after days of futile search.
Autonomous underwater vehicle Bluefin 21, a US Navy probe equipped with side-scan sonar, has focused the search on an area in the southern Indian Ocean where four acoustic signals were detected that led authorities to believe that the black box of Malaysia Airlines Flight MH370 may be found there.
"Overnight Bluefin-21 AUV completed another mission in the underwater search area and has commenced mission five," the Perth-based Joint Agency Coordination Centre (JAAC) said on the 42nd day of the search for the plane Boeing 777-200.
"Bluefin-21 has searched approximately 110 square km to date. Data analysis from the fourth mission did not provide any contacts of interest," it said.
Searchers have extended the search beyond the normal 4,500 metre depth range of the mini-submarine.
"The AUV reached a record depth of 4,695 metres during mission four. This is the first time the Bluefin-21 has descended to this depth," the US Navy said.
"Diving to such depths does carry with it some residual risk to the equipment and this is being carefully monitored," a statement said.