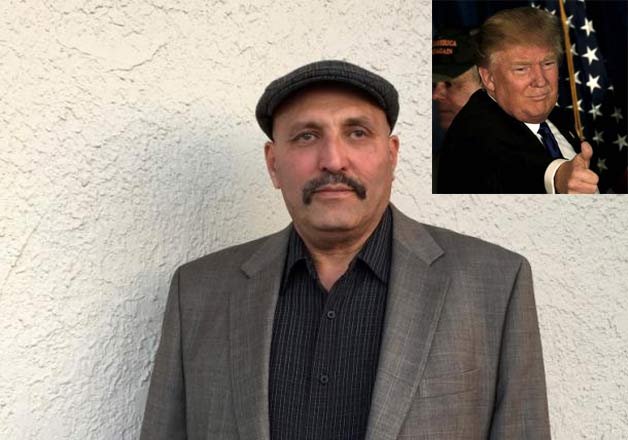 Myrtle Beach: A 62 year old Egyptian emigrant to America has lent his support to US republican presidential hopeful Donald Trump.
Elhamy Ibrahim, who migrated to US in 1981, strongly backs Trump's proposal to ban Muslims from entering the US until authorities can determine if they pose a threat, even though such a ban could bring hassles for him if he traveled abroad.
Ibrahim, a businessman by profession, said in an interview to NBC News that he was alarmed by changes in Egypt, where, in his view, high unemployment and poverty have driven many young Egyptians to religious extremism.
He cited this as a reason for not visting mosques regularly and said that he approached the real estate mogul after a rally in Myrtle Beach, South Carolina and called out "I'm a Muslim and I love you!"
NBC News published a video of the exchange, which took place the evening before Saturday's Republican primary in South Carolina. Ibrahim proudly posted the video to his Facebook page.
Betting high on Trump, Ibrahim said,"He'll bring America back - I want to see America that I used to know, not the one that (President Barack) Obama and (former President) George W. Bush destroyed.
Besides,  Ibrahim also wants a president who sees Muslims the way he does. His mother and sister, who grew up wearing high heels and mid-length skirts, began to wear head scarves in the early 1990s to avoid harassment on the streets of Cairo. Egypt became a more conservative place.