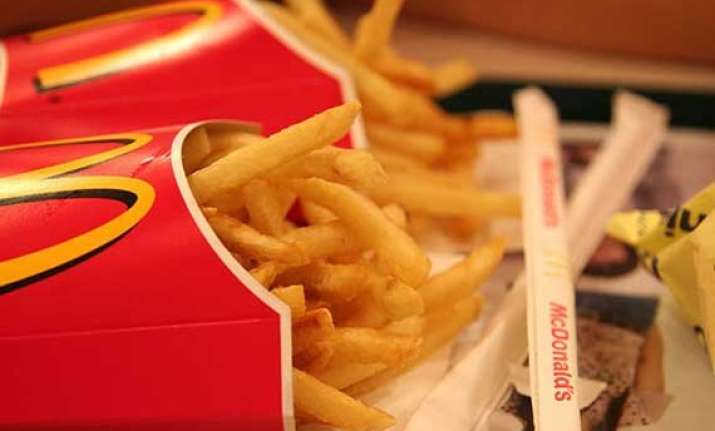 Tokyo: Only small fries with that? McDonald's in Japan has begun limiting the serving size of fries as stocks of spuds run short due to labor disruptions on the U.S. West Coast.
McDonald's began rationing its fries Wednesday morning. It said prolonged labor negotiations with port workers on the West Coast have made it difficult to meet demand despite an emergency airlift of 1,000 tons of spuds and an extra shipment from the U.S. East Coast by sea.
Frozen french fries—ready for the deep-fryer—are a leading U.S. export.
Japanese consume more than 300,000 tons of french fries a year, mostly at fast-food restaurants, and largely made from imports of frozen, processed potatoes from the U.S., according to U.S. figures. Shipments in December are expected to be just over half the normal level, Japanese newspapers reported.
But demand is rising as convenience stores are increasingly also selling fries.
Japan's locally grown potatoes are mostly eaten fresh, rather than as fries, and production has been declining for years. But Japan enforces strict limits on where and how fresh potatoes are imported.
The powerful dockworkers union and multinational shipping lines have been negotiating a new contract for about 20,000 West Coast workers. In the meantime, labor disruptions have slowed shipments and driven costs higher.
Although supermarkets have abundant supplies of most foods, Japanese already are facing a shortage of butter that has prompted grocery stores to limit shoppers to one or two packages apiece. That shortage stems from declining domestic production plus trade barriers and other restrictions that limit imports.
McDonald's has 3,100 outlets in Japan. It cut prices for set meals to compensate for including only small fries.