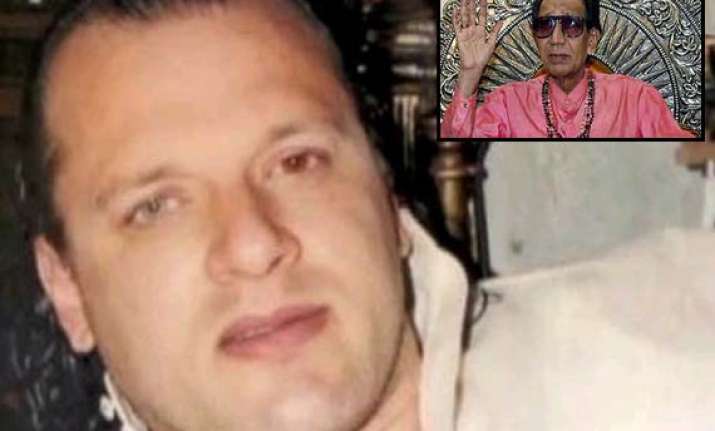 Washington, July 04: Pakistan-based LeT wanted to invite Bal Thackeray for a fund raiser in the US, hoping he would make inflammatory comments to the benefit of the ISI, but they never planned to kill the Shiv Sena supremo, David Headley, the Pakistani-American terrorist has said.
 
Describing Shiv Sena as very influential in India, Headley said killing Thackeray would have been operationally a stupid thing to do and tantamount to killing the goose that lays the golden egg.
 
However, during his discussions with other Lashkar operatives, the 26/11 terror accused did joke about killing the Shiv Sena supremo.
 
"Does LeT joke about killing people?" Headley was asked by the defense attorney during the Chicago trial of Tahawwur Hussain Rana.
 
"Yes. They do," Headley said in response to the question, which was being asked in context of the Lashkar leader asking him to get in touch with Raja Rege, his friend in Shiv Sena, to get its leader Bal Thackeray come to the United States where he could be killed.
 
"They do (kill people) it also, and joke about it (killing people) as well," Headley said noting that the discussion about killing Bal Thackeray was a joke.
 
Headley responded 'yes' when the defense attorney said that ISI might get great benefit from a Shiv Sena fund raiser in the US where Bal Thackeray would have said something inflammatory.
 
The video of that could have been used by the ISI for saying that the US is hosting a terrorist.