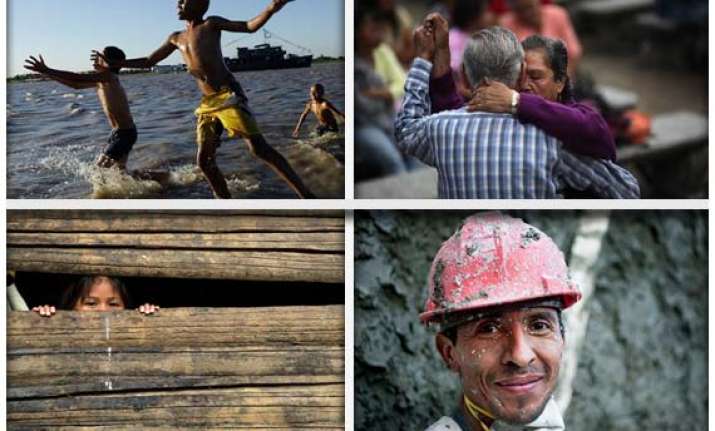 Mexico City, Dec 21: The world's happiest people aren't in Qatar, the richest country by most measures. 
They aren't in Japan, the nation with the highest life expectancy.  
Canada, with its chart-topping percentage of college graduates, doesn't make the top 10.
A poll released Wednesday of nearly 150,000 people around the world says seven of the world's 10 countries with the most upbeat attitudes are in Latin America.
Many of the seven do poorly in traditional measures of well-being, like Guatemala, a country torn by decades of civil war followed by waves of gang-driven criminality that give it one of the highest homicide rates in the world.  
Guatemala sits just above Iraq on the United Nations' Human Development Index, a composite of life expectancy, education and per capita income. But it ranks seventh in positive emotions.
"In Guatemala, it's a culture of friendly people who are always smiling," said Luz Castillo, a 30-year-old surfing instructor.  
"Despite all the problems that we're facing, we're surrounded by natural beauty that lets us get away from it all."