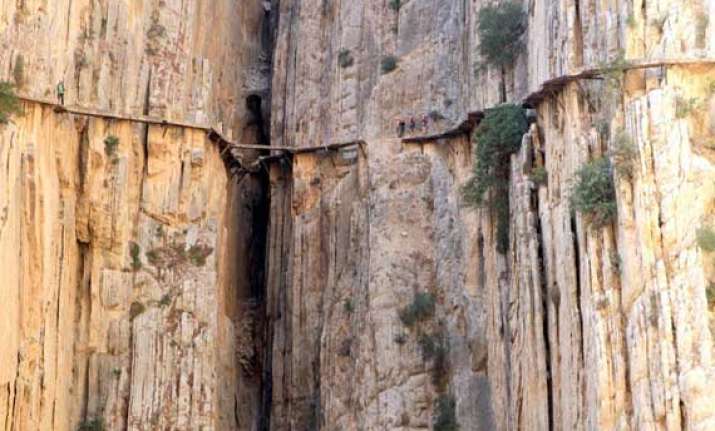 New Delhi: El Caminito del Rey or The King's Little Path, often regarded as the most dangerous walkway in the world, is located along the walls of El Chorro, a gorge in southern Spain near the village of Álora.
Construction of the walkway was started in 1901 when it became apparent that workers at the hydroelectric power plants at Chorro Falls and Gaitanejo Falls needed a mean to cross between the falls, to provide for transport of materials, and for the inspection and maintenance of the channel.
The walkway was completed in 1905, but the inauguration did not take place until 1921 when Spanish King Alfonso XIII crossed it and the walkway's been called The King's Pathway since.