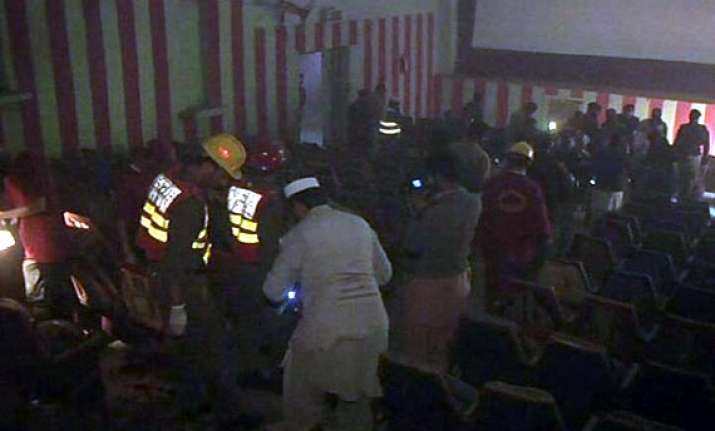 Peshawar: 13 people were killed and 20 more injured, many of them critically, when three grenades were yesterday lobbed into a cinema hall in this restive northwestern Pakistani city, the second such attack in a little over a week.
The blasts came on a day when government and Taliban negotiators met for the second round of peace talks.
The attack targeted Shama Cinema on Pajaggi Road, the oldest hall in Peshawar owned by the influential Bilour family, which reportedly screens pornographic movies.
Police officials said one grenade struck the main door and two more were thrown inside the theatre.
A statement from Lady Reading Hospital here said 13 people were killed in the attack.
Officials at the hospital told PTI they had received 20 injured.
Around 80 people were watching a movie at the hall at the time of the blasts, witnesses said.
Several members of the Bilour family are senior leaders of the secular-leaning Awami National Party. The hall also screens Indian movies.
The cinema owner had been received threatening letters from militants about a possible attack, police said.
This was the second attack on a cinema hall in Peshawar since February 2, when five persons were killed and over 30 injured in two blasts inside another hall.
Police officials said a security advisory note was issued to all cinema hall owners to maintain their own security and they had agreed to adopt precautionary measures.
No group claimed responsibility for the attack. Such assaults are usually blamed on the banned Tehrik-e-Taliban Pakistan, which has said music and movies are "un-Islamic".