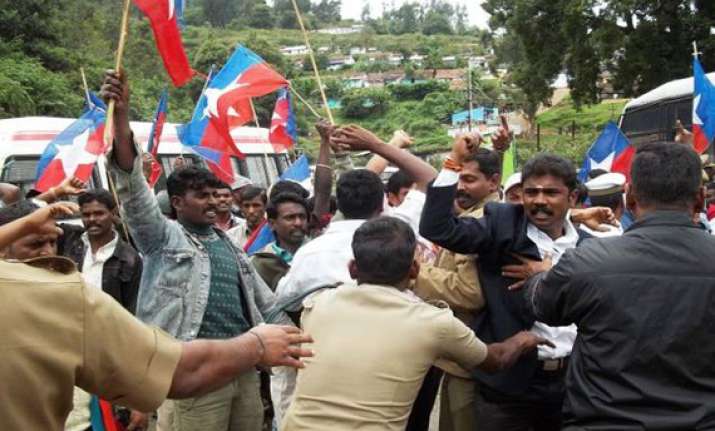 Colombo:  Over 60 LTTE cadres, including 10 women, have been arrested for trying to revive the banned terror group in Sri Lanka, police said today.  
"We arrested 65 of them over the last month. Five of them later came to be released due to lack of evidence," police spokesman and Superintendent Ajith Rohana said.  
They were nabbed for their terrorist financing and related activity aimed at reviving the LTTE, he said, adding that 10 of them were women.
The 60 are currently being detained in gazetted detention centres of the government.
"They have access to all the facilities under the law," Rohana said.  
Sri Lanka has raised alarms over attempts by the LTTE to regroup just five years after they had been eliminated in a ruthless military campaign which ended in May 2009.