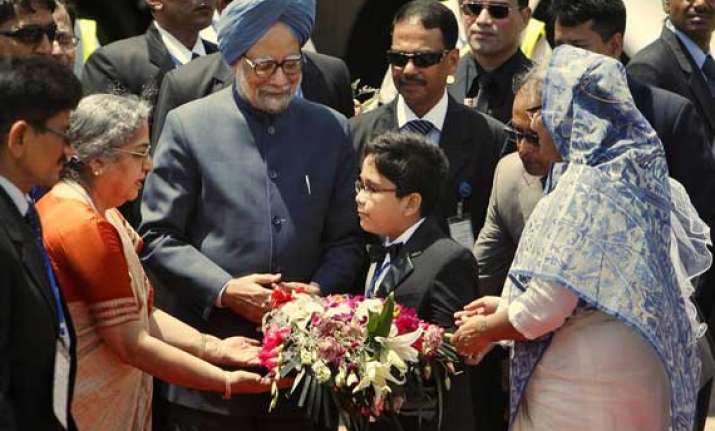 Nay Pyi-Taw: Prime Minister Manmohan Singh arrived in Myanmar today to attend the BIMSTEC Summit, making a strong pitch for giving a fillip to India's Look East policy and explore ways to enhance connectivity, transport, trade, tourism and other linkages to all the northeastern states.  
Singh, who is travelling to Myanmar after a gap of nearly two years to attend the two-day summit, is accompanied by National Security Adviser Shivshankar Menon.  
"Security challenges both natural and man-made, require our collective vision and determination to be overcome," Singh said in a statement in New Delhi before his departure in what could be his last foreign trip as the Prime Minister.  
BIMSTEC is an expression of India's Look East Policy of the 1990s, coinciding with Thailand's Look West Policy.  
The seven members - India, Bangladesh, Sri Lanka, Thailand, Myanmar, Bhutan and Nepal - bring together over 20 per cent of the world population, which is about 1.5 billion, and a GDP of over USD 2.5 trillion.
Singh said the BIMSTEC lay at the crossroads between SAARC and ASEAN, drawing its energy from the natural convergence of the countries around the Bay of Bengal.