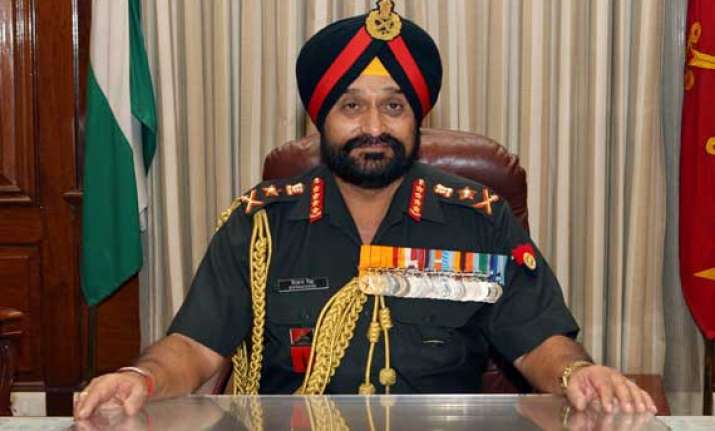 Kathmandu: Indian Army Chief General Bikram Singh would visit Nepal next week to attend a ceremony during the joint military exercise Surya Kiran-VI being organised in in the country's western region.
Though the date of Singh's arrival is tentatively fixed on March 13, a detailed itinerary of the two-day visit is yet to be finalised, said sources at Army headquarters here.  
Gen Singh is expected to attend the closing ceremony of the joint military exercise that commenced yesterday in Saljhandi of Rupandehi district.
An infantry battalion of the Indian Army comprising 250 personnel and 200 personnel of the Nepal Army are carrying out the two-week-long exercise that will conclude on March 18.  
Gen Singh will meet his Nepalese counterpart Gen Gaurav Shumsher Rana and other senior defense officials.  
They are expected to discuss matters relating mutual cooperation against growing security challenges in the region and share experiences.
In September-October last year, Surya Kiran-V was held at Pithoragarh in India.