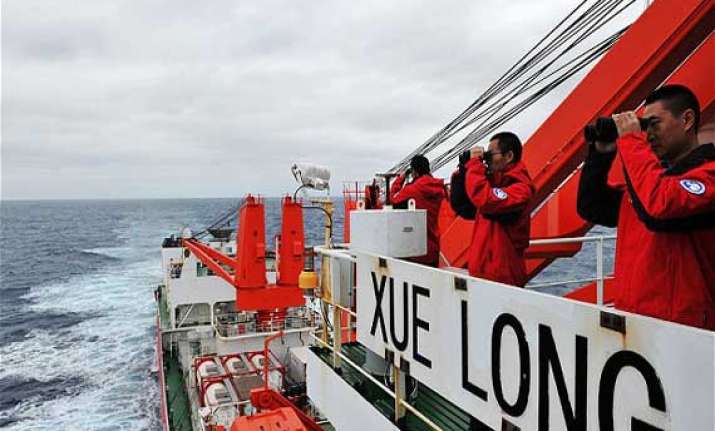 Beijing: China has demanded  that Malaysia should share the satellite data which proves that the  flight MH370 ended in the Indian Ocean,
It has urged Malaysia  to provide all information and evidence related to the analysis of satellite data. Most of the passengers in the ill-fated plane were Chinese nationals.
Malaysian Prime Minister Najib Razak said on Monday night that the missing flight MH370 had crashed into the southern Indian Ocean after which Chinese Deputy Foreign Minister Xie Hangsheng in a meeting with Malaysian Ambassador Datuk Iskandar Bin Sarudin said "We demand the Malaysian side to make clear the specific basis on which they come to this judgement."
The plane went missing about one hour after takeoff from Kuala Lumpur en route to Beijing on March 8.
There were 154 Chinese passengers among the 239 passengers on board flight.
Malaysian Prime Minister's statement on Monday triggered hysterical reactions among the family members and relatives of the passengers in a Beijing hotel where they have been put up since the flight vanished on March 8.
China will send more vessels to the waters of the southern Indian Ocean to search and salvage wreckage of  the flight MH370.