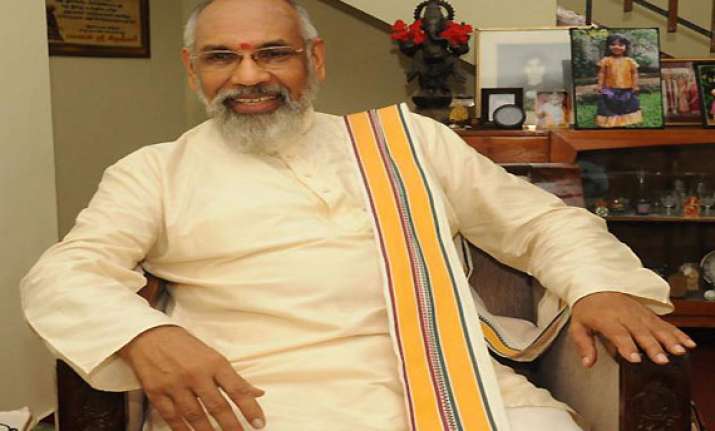 Colombo: Sri Lanka's first elected Tamil chief minister C V Wigneswaran will be sworn in by the President tomorrow after his party secured an emphatic victory in the historic provincial polls in the former LTTE stronghold last month.
Wigneswaran, 73, will take the oath of office at the residence of Mahinda Rajapaksa here, despite the pressure from his Tamil National Alliance (TNA) to boycott the ceremony.  
Many TNA members and supporters of the newly-elected chief minister of Lanka's Tamil-dominated northern province are against his being sworn in before the President.  
However, in a sign of goodwill, Wigneswaran will recieve the oath from the President, a TNA leader said today.  
In the run up to the September 21 Northern Provincial Council (NPC) polls, the campaign was marred by claims that the President deployed troops to intimidate minority Tamil supporters and candidates and scare off voters on polling day.