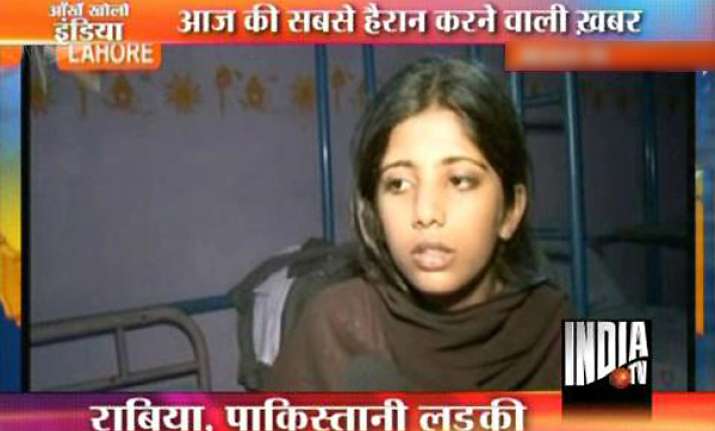 Lahore, Nov 16: A 13-year-old girl was found crying and in a dishevelled state near Minar-e-Pakistan here on Tuesday by a visiting couple, who took her to the police.

The girl told Lahore Police her name was Muskaan and she hailed from Rajasthan, India. She told the police that she was playing cricket, when somebody made her smell something and she found herself in Lahore.

The girl was sent to the Children Protection Bureau, and as her picture was flashed on Geo News TV,  one Mohammed Jahangir, a resident of Shalimar in Lahore, approached police claiming that the girl was his daughter Rabia.

As police questioned the girl in front of her father, she broke down and said that she had run away from her home because her parents were not allowing her to be married to her boyfriend.