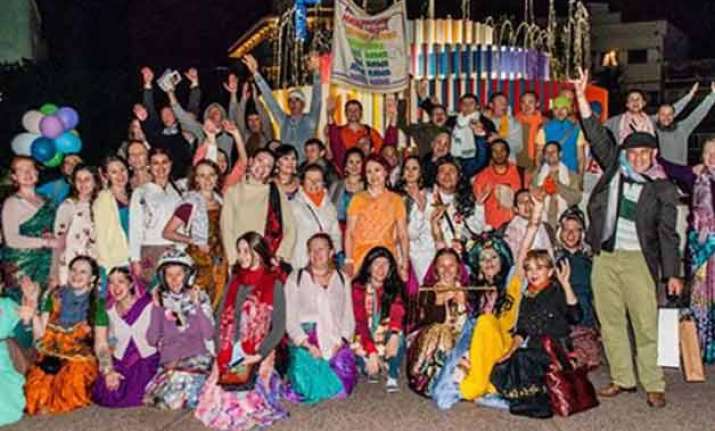 Harish (Israel): Israeli Jews, who are devotees of Lord Krishna, gathered in this small northern Israel township and celebrated Gaura Purnima with fanfare, commemorating the transcendental appearance of Lord Chaitanya.  
"Gaura Purnima, besides Janmashtami, is an important event in our calendar which followers of Hare Krishna here do not miss out," said Alaukika (adopted name), who lives in this township that has come to be identified with the followers of the sect with a few dozen bhaktas settling down to live here.
Almost all the devotees participating in the Gaura Purnima festival acquired knowledge about the sect during the visits to Vrindavan and Mayapur in India and religiously follow the teachings.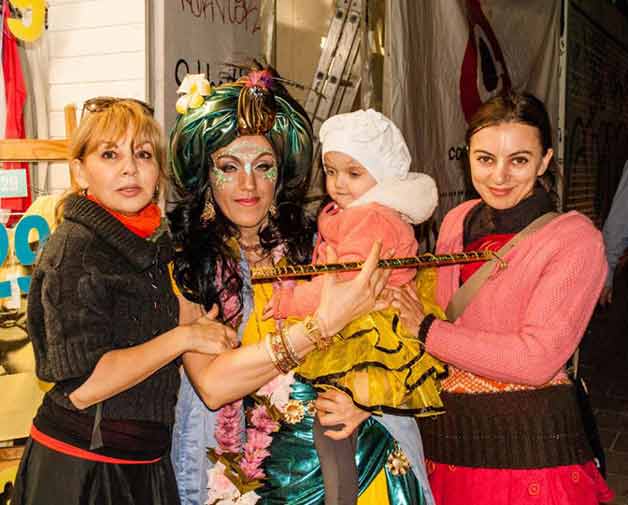 Indian musical instruments—harmonium, tabla, dholak, jhaal and flute—were all in use as the devotees danced and sang for hours last evening.
Each of the bhaktas carried with them a statue of Krishna which they carefully placed on a beautifully decorated and illuminated podium giving a colourful look to the festivities.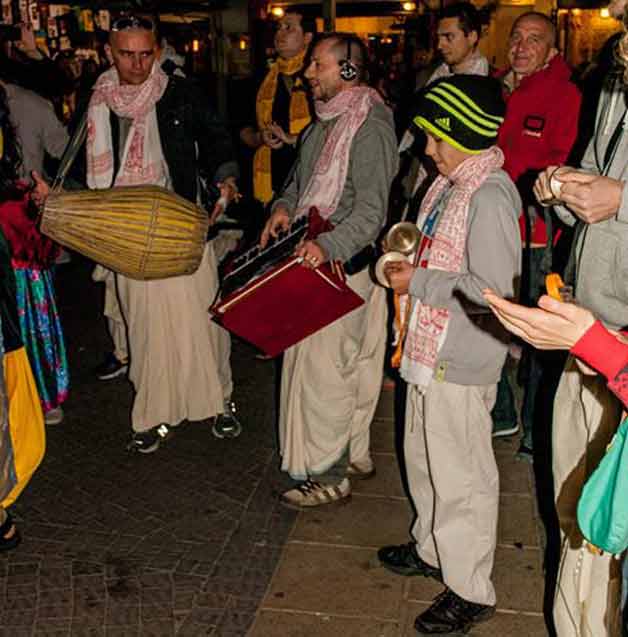 When asked about any possible conflict maintaining dual identities of a Jew as well as a Hare Krishna devotee, a faithful told PTI that they "do not see any difference at the philosophical level between the demands of the two and they were at ease keeping the two identities".  The chanting of 'Hare Krishna Hare Rama' was followed by a short screening presenting the life and teachings of Chaitnaya.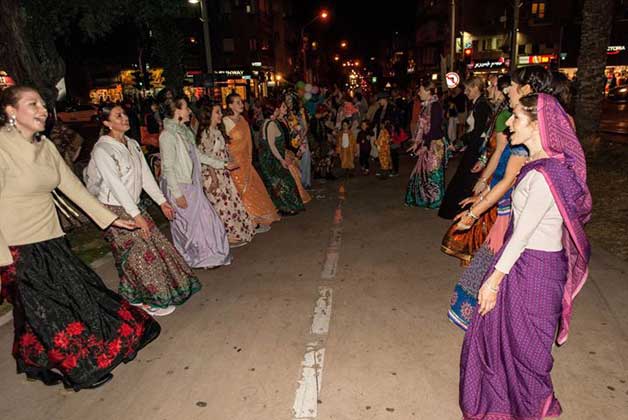 "It is all a welcome relief from the madness of daily life and gives us immense strength and lifts our spirits," said Gunavataradas (adopted name), who preaches the teachings of Bhagwadgita and has translated and interpreted its verses in Hebrew for the benefit of the followers in Israel.  The event concluded with the devotees sitting on the floor and eating Krishna Prasadam, prepared by them, in a picture reminiscent of the way assembled bhaktas eat at the temples in Vrindavan and Mayapur.