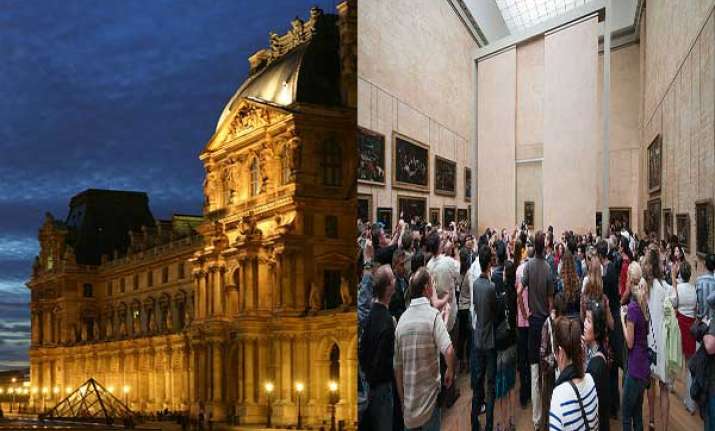 Paris:  Located in the heart of this metro, on the right bank of  river Seine, the Louvre stands as one of the largest and most famous museums in the globe.

It was opened on 10 August 1793 but was closed in 1796 until 1801 because of structural problems with the building and was re-opened later.

Today it is the world's most visited museum with more than 9.7 million visitors each year.

It was built initially as a fortress for King Philippe Auguste in the 12th century AD, and four centuries later demolished and reconstructed as a royal palace by King Francois I. The transformation of this royal residence to a museum happened when King Louis XIV decided to live in the Palace of Versailles.




It was opened with an exhibition of 537 paintings, down the years, collections have increased. Now nearly 35,000 objects from prehistory to the 21st century are exhibited here over an area of 60,600 square metres.

The items on the exhibition includes paintings, sculptures, jewelry, and other historic articles and antiquities. The Museum has eight departments.