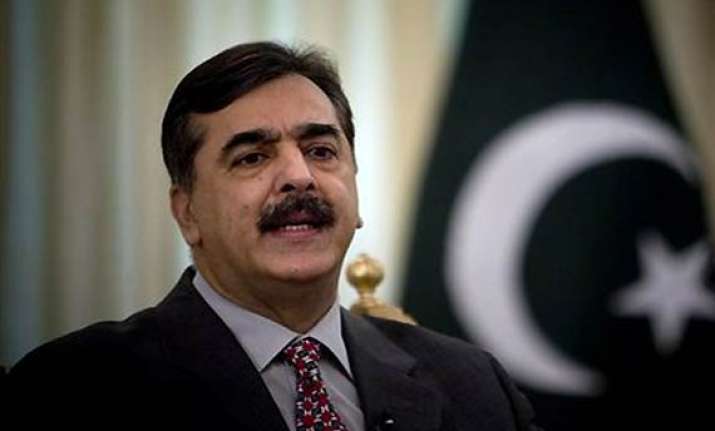 Islamabad, Aug 14: Prime Minister Yousuf Raza Gilani today said that Kashmir was Pakistan's "jugular vein", even as he vowed to resolve all issues with India through dialogue so that both countries can get rid of the blights of poverty, illiteracy and backwardness.

In an address to the nation on Pakistan's Independence Day here, he said, "Nobody can deny the reality that Kashmir is the jugular vein of Pakistan and the international community has accepted the right of self-determination of Kashmiris."

"Pakistan will continue to provide unhindered moral, diplomatic and political support to Kashmiris so that they can get their rights," Gilani said at a ceremony held at the Convention Centre here.

At the same time, he said, Pakistan "wants to resolve issues with its neighbour India through the process of dialogue so that both countries can get rid of the blights of poverty, illiteracy and backwardness".

Touching on foreign policy issues, Gilani said Pakistan's was committed to peaceful co-existence and mutual harmony and understanding.

"We want to promote relations with all countries on the basis of goodwill and equality," he said.

In an apparent reference to US Secretary of State Hillary Clinton's call for India to take the lead in Asia, Gilani said: "We are ever ready for cooperation with our friends but we will not accept hegemony of anybody."

He described Pakistan's relations with the US as vital.

Pakistan sincerely desires the restoration of peace in Afghanistan and wants to see it as a prosperous, stable and independent country, he said.

Pakistan's relations with China are of historic importance and friendship with it is "an important pillar of the country's foreign policy", he said.

"Pakistan-China friendship, in real terms, is higher than the Himalayan mountains and deeper than sea," he added.

Relations were being promoted with all Islamic countries while Pakistan has historic and geographical ties with Iran, Gilani said.

Implementation will soon start on an agreement on the gas pipeline project with Iran, he added.