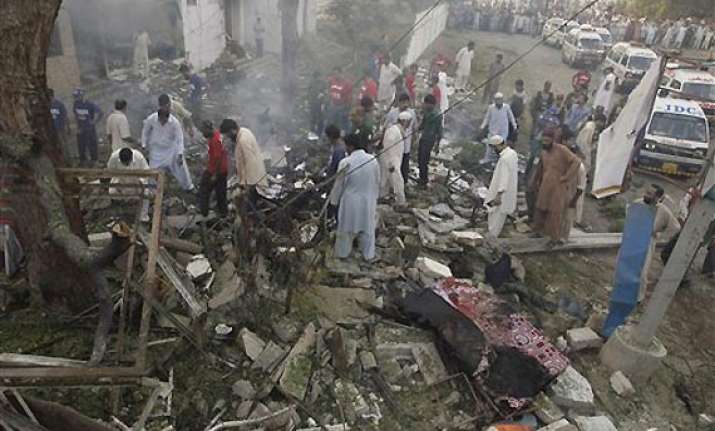 Karachi, Nov 12: At least 90 people, including members of the minority Shia community, have been killed in various incidents of target killings in Pakistan's commercial city of Karachi in the past week, as five more lives were lost today.
Five more people were killed today taking the death toll in the target killings and sectarian violence in the city to 90.
A doctor, identified as Nisar, working at the Lyari hospital was shot dead today in a busy market.
Earlier during the day, a firing incident in the Memon Goth area of Malir in the city left two people injured, who later succumbed to their injuries. Two other people also lost their lives to target killings today.
The violence in the city has claimed at least 90 lives in the past week.
In an incident that left three people injured, Shia Muslim mourners at a funeral clashed with the participants of a rally taken out by Sunni Muslims.
Police said that the clash occurred when a rally entered into Karachi from the super highway.
"Near Ancholi (a Shia dominated populace) mourners who were taking the funeral clashed with the rally participants and there was an exchange of fire which left three people injured," a police official said.
The Shia mourners were taking the body of Mukhtar Ahmed who was killed in the city to a graveyard on the super highway for burial.
"The groups exchanged fire with each other, leaving three people injured. Additional forces of police and the rangers were then sent in to control the situation," another police official said.
An angry mob destroyed a camp at Water Pump chowrangi, near Ancholi, set up to welcome the rally participants. Two funeral buses were also set on fire after the incident.
In many target killings in the city in the past week the victims have been from the Shia faith.