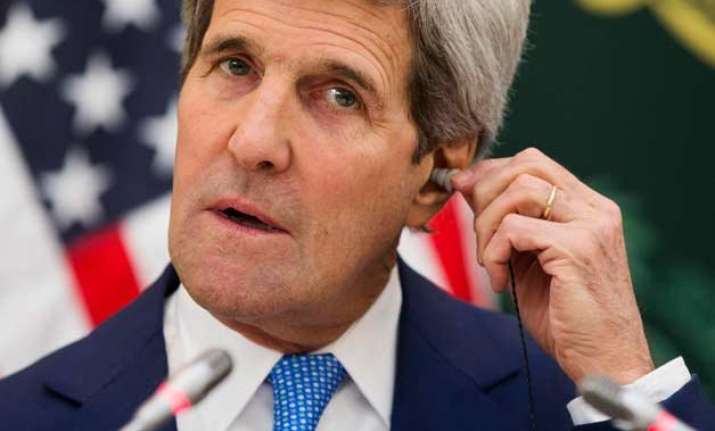 Paris: U.S. Secretary of State John Kerry was in Paris on Saturday to brief European officials on the status of nuclear negotiations with Iran.
With an end-of-month deadline looming to produce the outlines of a deal that would curb the Iranian nuclear program in exchange for sanctions relief, Kerry was meeting in the French capital with the foreign ministers of France, Germany and Britain.
Kerry's discussions follow three days of intense negotiations with Iran in Switzerland and ahead of the next round due to begin on March 15.
Kerry said during a meeting Thursday in Riyadh with the foreign ministers of Gulf Arab states to consult on the emerging agreement that progress has been made. "But," he added, "there do remain serious gaps that need to be resolved."
French Foreign Ministry spokesman Romain Nadal said on Friday there were no divergences between Paris and Washington on the issue, "either in the rhythm of the negotiations or their contents."