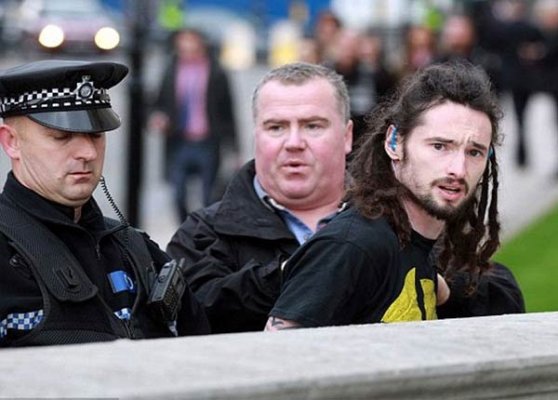 London: In a major security breach, a 28-year-old jogger ran into British Prime Minister David Cameron after the premier had concluded a meeting in northern England.
The man collided with Cameron as he left the city's Civic Hall in Leeds and was driven away from the scene, apparently uninjured, police said on Monday
A member of his security team intervened and bundled the man away as the PM got into a waiting vehicle. He was arrested and later he was released, they added.
The police said they believed the man was jogging to a nearby gym.
West Yorkshire Police later tweeted that no threat had been made, adding 'Nothing sinister, just a man in the wrong place at the wrong time'.
Cameron was in Leeds to launch government plans to upgrade rail links in the north of England.
"Around midday, a 28-year-old local man was briefly arrested after he came close to the Prime Minister's group who had just left the civic hall in Leeds," Chief Inspector Derek Hughes said.
"No threats were made, and after the man's details were checked, he was de-arrested and allowed on his way," he said.
The Prime Minister's close security is generally provided by officers from SO1 Specialist Protection, part of the Scotland Yard's Protection Command.