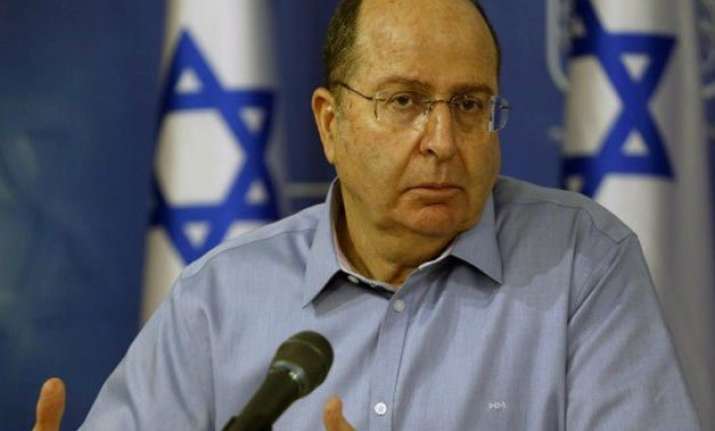 Tel Aviv: Israeli Defence Minister Moshe Yaalon on Wednesday warned Hamas to refrain from any attempt to fire rockets at Israel, after a Tuesday night rocket attack on the south.
The rocket fired from Gaza landed in Gan Yavne town, some 56 km west of Jerusalem, Xinhua news agency reported.
"If there won't be quiet in Israel, Gaza will pay a very heavy price," Yaalon said.
The defence minister also blamed the Islamic Jihad, a smaller militant organisation from Gaza, for Tuesday night's rocket attack.
The Israeli air force struck four targets in the Gaza Strip in response to the overnight rocket attack. Yaalon said the air strikes targeted Islamic Jihad and Hamas bases in the Gaza Strip.
Peter Lerner, the Israeli air force pokesman, said the strikes were a direct response to Hamas.
"The reality that Hamas's territory is used as a staging ground to attack Israel is unacceptable and intolerable and will bear consequences. Israelis cannot be expected to live in the perpetual fear of rocket attacks; the IAF will continue to operate in order to seek out those that wish to undermine Israeli sovereignty with acts of terrorism." Lerner said in a statement.
However, no casualties were reported.
It was the first intensive Israeli airstrikes on the Gaza Strip since the end of Israel's 50-day large-scale military air and ground operation last year, that left over 2,150 Palestinians dead.