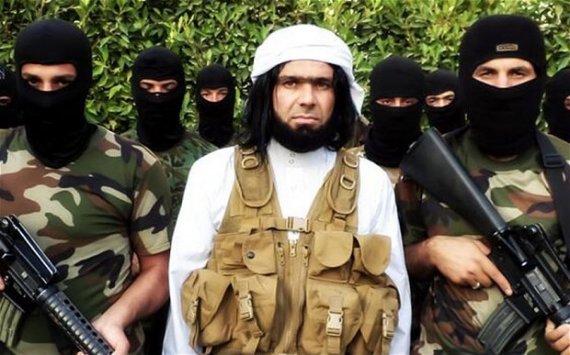 Mosul: The Islamic State (IS) terrorist group Friday kidnapped three Iraqi reporters in the northern Iraqi city of Mosul, a human rights official told Efe news agency.
The jihadis stormed the homes of the journalists in the al-Noor and al-Sukkur districts of Mosul, the head of the Iraqi Committee to Protect Journalists, Ibrahim al-Sarai, said.
The hostages were identified as TV correspondent Talal Qais and cameramen Walid Akidi and Ashraf Abadi.
Sarai expressed concern over the number of journalists abducted by the IS.
Since the IS took control of Mosul, Iraq's second largest city, many reporters have left the city for fear of reprisals.
The terrorist group executed Al-Mosulia TV channel presenter Maysaloon Jawadi and has captured two other reporters, cameramen Hisham Hirbawi and Gala al-Abbadi.
The IS, which has proclaimed a caliphate in areas under its control in Iraq and Syria, recently broadcast videos of the beheading of US journalists James Foley and Steven Sotloff and of British aid worker David Haines.
In a statement, Reporters Without Borders (RSF) Thursday condemned the IS's "criminal and fanatical persecution of journalists".
Areas that are under the terrorist group's control have become "information black holes", added the statement.