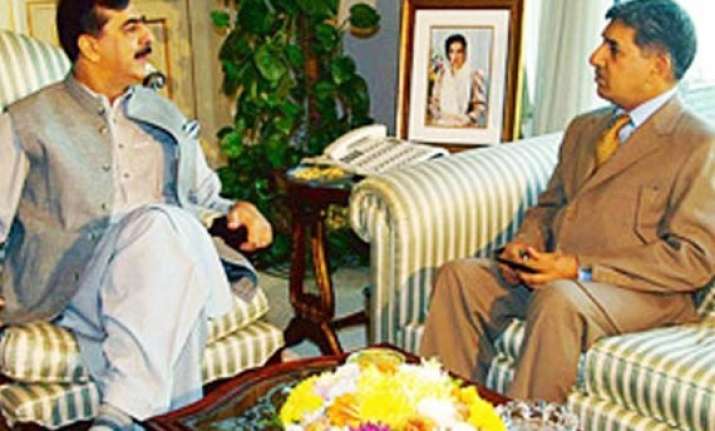 Islamabad, Dec 26: Embattled Pakistani government today said ISI chief Lt Gen Ahmed Shuja Pasha had stepped beyond his jurisdiction when he briefed army chief Gen Ashfaq Pervez Kayani about his meeting with memo scandal whistle-blower Mansoor Ijaz in London. 

"He should have known who he was supposed to report to," the federal government stated this in a reply submitted to the Supreme Court in the form of an affidavit, The Express Tribune daily reported.

The responses were in connection with a bunch of petitions that the apex court was hearing that sought a probe into the memogate scandal.

The nine-member bench, headed by Chief Justice Iftikhar Muhammad Chaudhry, had asked the federal government on December 19 to "accept or deny" the statements filed by Kayani, Pasha and others in the memo case. 

The reply said the Kayani did not immediately inform the Prime minister of his meeting with the ISI chief on October 24 with regard to the details on the memo.

However, he chose to divulge the details to the Prime Minister on November 13.

The Dawn daily said that in reply to Pasha's statement, the government was of the view that according to the rules and regulations the ISI chief should have informed the Prime Minister of the issue before anyone else. 

The reply also calls Ijaz's allegations "a pack of lies".  Moreover, it goes on to say that a "piece of paper" does not pose a threat to the world's "eighth largest army". 

Both Kayani and Pasha have taken an opposite position to that of the government before the apex court. 

While both insist that the memo is authentic and needs to be thoroughly investigated, the government has termed it a "non issue" urging the SC to dismiss petitions outright.