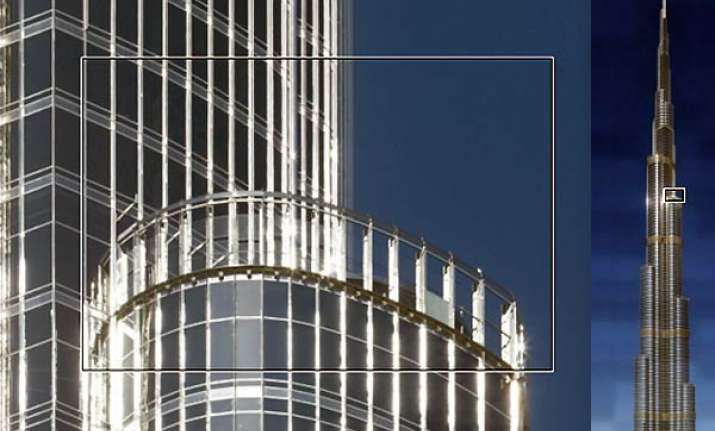 Dubai, May 11 : A 30-year-old Indian (name not disclosed) jumped to his death  off  the world's  tallest tower Burj Khalifa on Tuesday morning in an apparent suicide, the Dubai Police have confirmed, reports Khaleej Times.

The man was found dead on the 108th floor of the world's tallest building after jumping from the 147th floor, hitting the side walls of the tower several times before crashing down.

Apparently, the man made his way to the 147th level — one of the floors that houses the exclusive VIP suites — through a ventilator.


According to the sources, the man worked in one of the offices in Burj Khalifa and took the step when he was denied his annual leave.

The man was thought to be under severe psychological trauma.

A Dubai Police team reached the spot following a complaint and found the body lying on the floor. The badly mangled body has been sent for investigation.

Emaar Properties, which owns the tower, confirmed the incident in a statement.

"At around 9am today, an incident involving a male was reported at the Burj Khalifa site. The concerned authorities have confirmed that it was a suicide, and we are awaiting the final report," it said.

The news of the incident was first broken on the social networking site twitter, where twitterers went berserk churning out tweets by the dozens in just a few minutes.

This was the first time someone took a fatal leap from the nearly 2,800-foot-high building.

The Burj Khalifa opened to the public in January 2010. It was almost immediately plagued with problems after its much-touted debut. The skyscraper's woes included electrical issues and bad press following an elevator mishap.

More than a dozen people were trapped when an elevator broke down on the 124th floor. The frightening incident also left others stranded on the building's 'At The Top' observation deck.

The deck was closed for nearly two months before it reopened in April.

The highest level visitors to the Burj can reach is the 124th floor, where the observation deck 'At The Top' is located.

A police source told 7DAYS he plunged from the 147th floor and his body struck several sets of railings on the way down before landing on a balcony on the 108th floor.

The Burj Khalifa's website lists the top 37 floors of building, including the 147th floor, are taken up by corporate suites, while floors 19 to 108 are private residences.

The police said there are no windows on the floor from which the man jumped. He is believed to have climbed out of an air conditioning vent.

A worker at the tower said the 147th floor has no balcony or windows. "It is difficult to get there. One has to go through a special lift and there are a series of security checks. One cannot go without a pass or an ID card," he said.

The news shocked people in the Downtown Dubai area, with many tourists forced to cancel pre-booked trips to the At The Top viewing platform on the 124th floor after it closed.

Darren Miller, who was due to take a tour of the viewing deck with his wife Barbara, said: "We had heard there was a bit of commotion earlier in the afternoon but weren't sure what had gone on. Then we were told we would not be able to go up the tower. It's totally underst­an­d­able but very sad. I can't imagine what he was thinking when he jumped."

A member of staff from At The Top would only say the viewing platform was closed due to "unforeseen circumstances" and may reopen today. A member of staff at the Emaar Boule­vard complex said workers had been told there was an "incident" but had not initially realised the full extent of what had happened.

One worker said: "I knew it must be something bad because there was a lot of activity and an investigation going on but they told us it was maintenance work. I feel very sorry for the guy."