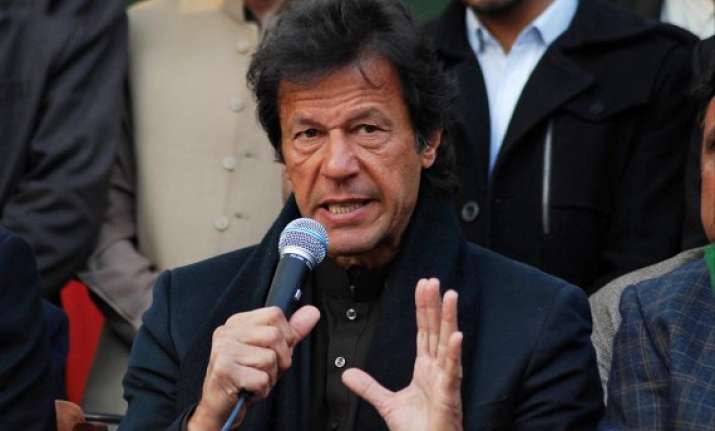 Islamabad: Pakistan Tehreek-e-Insaf party chief Imran Khan on Wednesday called on Prime Minister Nawaz sharif to come forward with a clear statement about the heightened tension on India-Pakistan border resulting in loss of lives and injuries to civilians.
"I haven't heard any statement from Nawaz Sharif over border shelling", Imran Khan said, while addressing his supporters from atop his container near D-Chowk here.
Imran Khan wondered whether Nawaz Sharif was quiet because he has business interests in India and millions of dollars stashed away in Western banks. "In Naya Pakistan, we will not bear oppression from anyone", he added.
Raising the Balochistan issue, the PTI leader said people in Balochistan have not been given their rights and the biggest example was gas that is being extracted from Sui, but not being supplied to people leaving nearby for the last 50 years.
"Why would people of Balochistan want to remain with Pakistan, if they are not given their rights", asked Imran Khan. He demanded free, fair and transparent elections in order to give the people of Balochistan their rights.