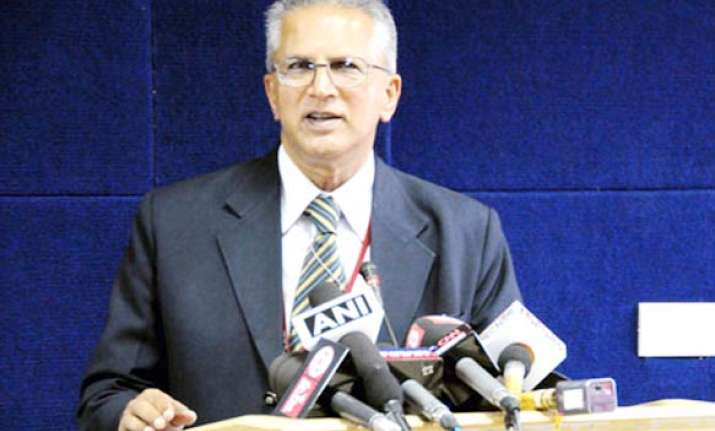 New Delhi, Feb 21: India has proposed two sets of dates -- March 21-22 and March 28-29 -- to Pakistan for Home Secretary-level talks, where counter-terrorism, including progress in Mumbai terror attacks trial and the demand for voice samples of 26/11 accused are expected to be discussed.
Home Secretary Gopal K Pillai extended the invitation to Pakistan Interior Secretary Chaudhry Qamar Zaman last week and a response from Islamabad is awaited, official sources said.
This will be the first structured bilateral Secretary-level meeting on counter-terrorism after the recent Indo-Pak decision to resume comprehensive talks.
More than two years after India had suspended composite dialogue with Pakistan in the wake of 26/11 attacks in 2008, the two sides recently decided to resume comprehensive dialogue on all outstanding issues.
Pillai last week told PTI that India will ask Pakistan how much progress on 26/11 investigations was made in that country.
"We will ask for voice transcripts even though the trial court has said no. We will ask them why they have not gone and appealed. I am sure the High Court or the Supreme Court may have said that the voice transcripts can be given," he had said.
India has been demanding voice samples of prime accused of Mumbai attacks case Lashkar-e-Toiba terrorist Zaki-ur-Rehman Lakhvi and others giving instructions to the ten terrorists who attacked Mumbai.
A Rawalpindi court is hearing a case against Lakhvi and six of his accomplices, who have been charged with planning and facilitating the 26/11 strikes. PTI