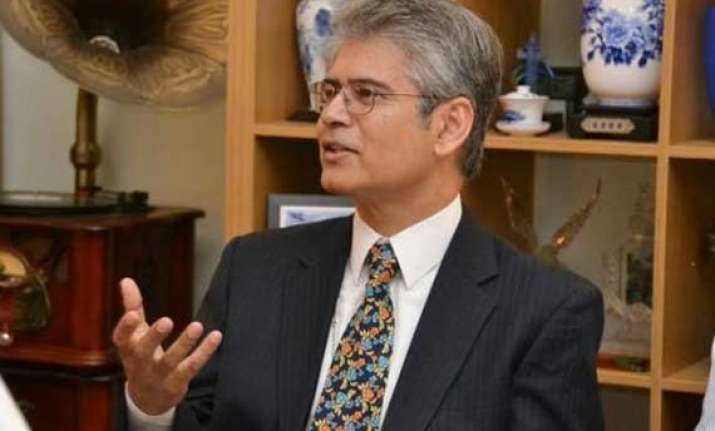 United Nations: Expressing deep concern over activities of extremist groups in Iraq and Syria, India has said consolidation of political processes and building durable state institutions will be an effective way to address such radicalism in the region.
"We are...deeply concerned with the activities of radicalized and extremist groups in the northern parts of Iraq and Syria, with dangerous exacerbation of sectarian and extremist tensions, critically impacting on the peace and stability of the region," India's Ambassador to the UN Asoke Mukerji said at a UN Security Council open-debate on 'the situation in the Middle East including the Palestinian Question' here yesterday.
He stressed that efforts must be taken by all parties and stakeholders in the region to curb such trends.
"We believe consolidation of political processes and solutions while building durable state institutions will be effective way of addressing such extremism and radicalism in the region," said Mukerji.
On the situation in Gaza, Mukerji said India remains hopeful that the current ceasefire with Israel will be sustainable and both sides will soon resume the peace process for a comprehensive resolution of the Palestinian issue.
"India remains firmly convinced that dialogue remains the only viable option that can effectively address the issues confronting the region and its people.
"We hope that both sides will demonstrate the necessary political will to return to the negotiating table and resume dialogue," he said.
Recalling the conflict in Gaza, Mukerji said India had called upon both sides to exercise maximum restraint and avoid taking actions that may further exacerbate the situation and threaten the peace and security of the region.
"India's deep association with, and continuing commitment to, Palestine is rooted in our modern history that goes back to our struggle for independence.
"We would also like to reiterate our support for a negotiated solution to the Israeli Palestinian issue based on the relevant UN resolutions, the Arab Peace Plan and the Quartet Roadmap resulting in a sovereign, independent, viable and united state of Palestine with East Jerusalem as its capital, living within secure and recognized borders, side by side and at peace with Israel," he said.
India has pledged to contribute $4 million in response to the Reconstruction Plan for Gaza.
On Syria, Mukerji said India has consistently supported a Syrian-led, comprehensive political solution to the ongoing crisis, in alignment with the Geneva Communique of 2012.