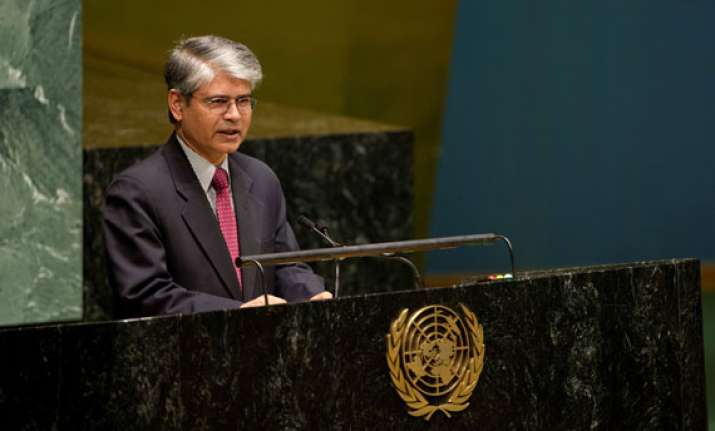 United Nations: India has expressed concern over not being given an opportunity to participate in the framing of peacekeeping mandates in the UN Security Council, saying it has a right to do so as a major troop contributer for the military missions.
Noting that the situation relating to UN Peacekeeping Operations (PKOs) has deteriorated sharply over the past year, India's Permanent Representative to the UN, Ambassador Asoke Kumar Mukerji said there is an "obvious disconnect" betweenthe PKOs and the theatres in which they are deployed.
Participating at the annual debate of the C-34 Committee on Peacekeeping, Mukerji said it is "our right, as (a) troop contributing country", to "participate in the decisions of the Security Council concerning the employment of contingents" of Indian armed forces.
"This provision of the UN Charter has been observed more in the breach. We have not had the opportunity to openly participate in the drawing up of peacekeeping mandates in the Security Council, although the credentials and experience of India would make our views relevant to this task," he said.