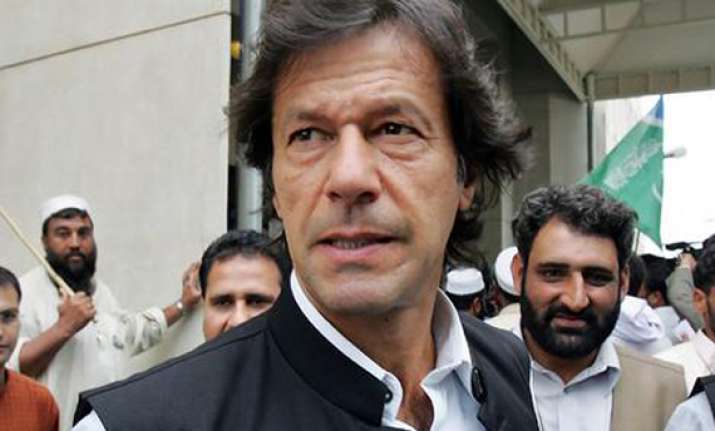 Lahore, Jan 12: Pakistan Tehreek-e-Insaf (PTI) chairman Imran Khan today called for snap  midterm parliamentary polls to resolve the current constitutional crisis.
 
Speaking to mediapersons here, Imran Khan  said his party will not support any attempt at army coup, and said  no such unconstitutional act would be tolerated.
 
Imran Khan said, PML-N led by Nawaz sharif was equally responsible for the current crisis and said, the party was merely raising slogans of 'Go Zardari Go', Geo News reported.

Imran Khan refused to talk to Nawaz league, saying that it has deceived him twice. He said that PTI was ready to talk to all parties except PML-N.

PTI chairman advised PML-N leaders to resign from assemblies if they were serious.