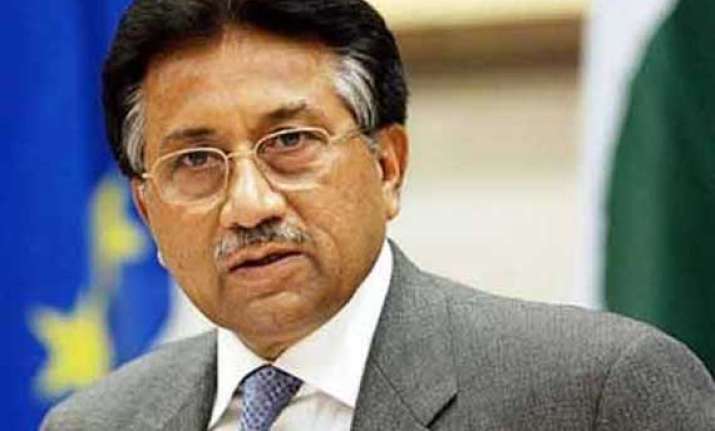 Islamabad: A three-member special court will resume the hearing of high treason case against former President Pervez Musharraf today (Tuesday) at the premises of Federal Shariat Court.
It should be mentioned here that the special court headed by Justice Faisal Arab, indicted the 70-year-old former army chief on March 31 on five counts of charges for subverting and abrogating the Constitution, promulgating emergency in the country in November 2007 and detaining judges of the higher judiciary.
After framing charges against him in the previous hearing, the court exempted the former ruler from appearing personally. Hence, following the removal of security scare, the hearing will be moved to Shariat Court's premises from National Library.
The 13th Chief of Army Staff of the sixth largest and most powerful army of the world, who requested the bench to remove his name from the exit control list, was snubbed by the court that referred the matter to the federal government. The court decreed that Musharraf should take recourse to the federal government for the purpose.
However, the government, when approached, tossed the ball back into the court of judiciary on April 2nd. The interior ministry's letter to the former president reads: "The request has been considered on the basis of record of pronouncements of the superior courts on the cited subject and pending criminal cases in various courts. The federal government is unable to accede to your request in public interest."
It is pertinent to note here that high-spirited Musharraf flew back home last year to contest May 11 general elections, but was denied the right and enmeshed in myriad cases including the murder of Mohtarma Benazir Bhutto and high treason