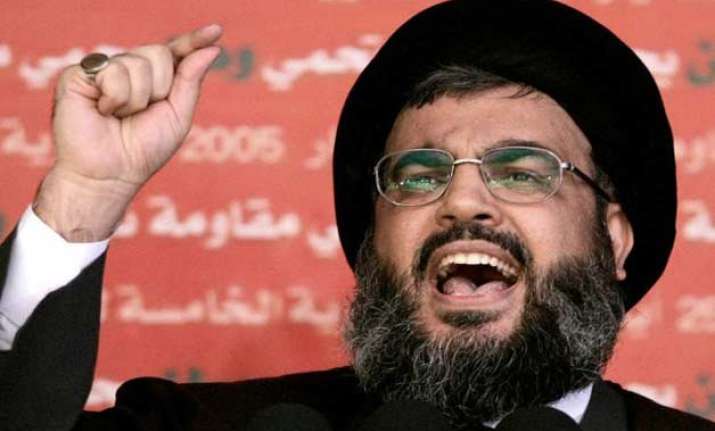 Beirut: Lebanese Shia militant group Hezbollah condemned on Thursday the Saudi-led military intervention in Yemen against Shia Houthi rebels, a joint effort that has garnered the participation of eight other Arab countries in addition to Pakistan.
"Hezbollah strongly condemns the US-Saudi aggression targeting the brotherly people of Yemen, its national army and its vital facilities. Hezbollah also condemns the participation of some Arab and non-Arab countries in this aggression, and the political cover it was provided to do so," said the Lebanese Shia group in a statement released on Thursday.
The Iran-backed group added: "This Saudi-led adventure, which lacks wisdom and legitimate legal reason, is driving the region toward more tensions and risks, which threatens the regions present and future."
Hezbollah called on Saudi Arabia and its allies to "immediately and unconditionally, cease this unjust aggression", considering that the attack "ensures US interests and provides a great service to the Zionist enemy and its options that have produced more extremism and hostility against the Palestinian people and other people of the region."
The Lebanese group noted that "this brutal aggression" is an opportunity for the Yemeni people to unite and to promote internal solidarity, and thus reach an integrated political solution that guarantees the unity and the territorial integrity of Yemen without any foreign intervention.
Saudi Arabia and several other countries launched airstrikes on Thursday morning against Houthi rebel locations in Yemen, answering the call of Yemeni President Abd Rabbu Mansour Hadi for a military intervention to repel the Houthi offensive.