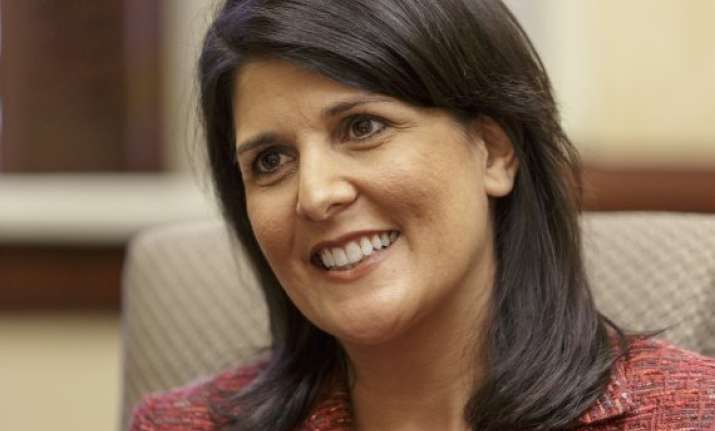 Washington: South Carolina's Indian-American Republican governor Nikki Haley is maintaining a 10 point lead over her Democratic challenger and state Senator Vincent Sheheen ahead of the governor's poll next month, according to a new poll.
The poll by Winthrop University shows Haley, born Nimrata 'Nikki' Randhawa, daughter of Sikh immigrant parents from Punjab, with a 43.6 per cent to 33.6 per cent margin, a news channel reported.
Attorney and former judge Tom Ervin is a distant third with 3.9 per cent of the votes while 23.4 per cent of the total 1,082 likely voters, who participated in the poll, are still undecided.
The elections are scheduled to take place on November 4. Haley is riding high on the strong performance of South Carolina's economy with more than half of the voters surveyed saying they are fairly pleased with the state's economy.
Haley is the first woman to serve as Governor of South Carolina and at the age of 42, she is the youngest current Governor in the US.
She is one of two sitting Indian-American Governors in the US, the other being Republican Bobby Jindal of Louisiana.
The voters also gave President Barack Obama a 28 per cent approval rating, which according to the poll lags behind Obama's national approval, and the Congress a still lower 12.7 per cent approval rating.