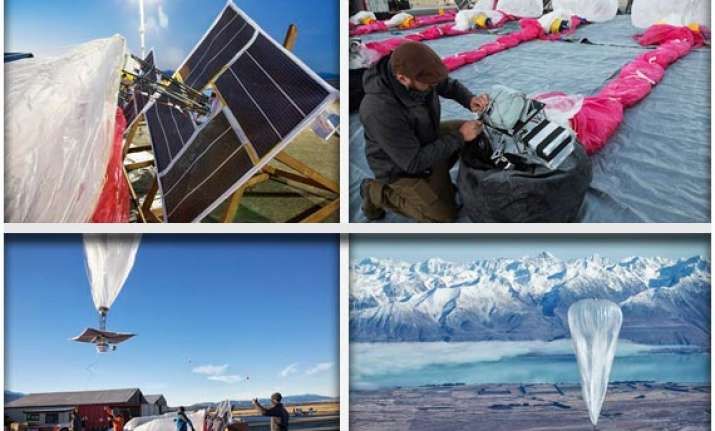 Tekapo/Christchurch (New Zealand), Jun 15: Search giant Google this week has launched giant balloons into the stratosphere with the goal of providing internet access to the entire planet.
The translucent, jellyfish-shaped balloons were released from a frozen field in the heart of New Zealand's South Island. They hardened into shiny pumpkins as they rose into the blue skies above Lake Tekapo.
It was the culmination of 18 months' work on what Google calls 'Project Loon'.
Developed in the secretive X lab that came up with a driverless car and web-surfing eyeglasses, the flimsy helium-filled inflatables beam the Internet down to earth as they sail past on the wind.