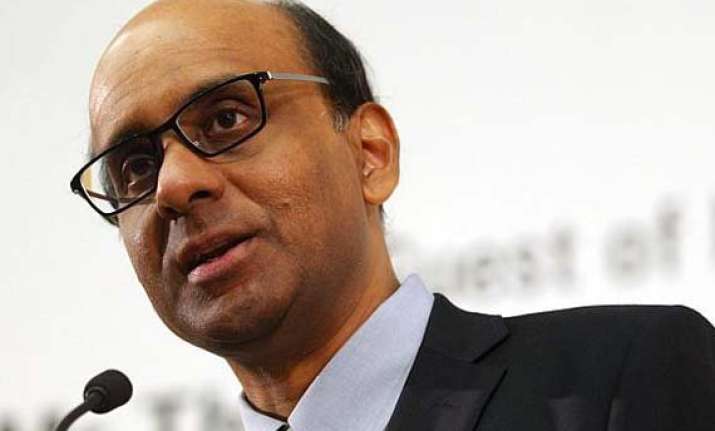 Singapore: People should muster their collective will to forge a tolerant society based on open-mindedness, empathy and understanding for each other, as winds of religious and ethnic conflicts were blowing in some parts of the world, country's Deputy Prime Minister today said.  
In a Diwali message to the Indian community, Deputy Prime Minister Tharman  reflected on the deeper meaning of the occasion and asked people to learn to fight the dark forces.  
The festival of lights celebrates the "triumph of the light or learning and understanding over the darkness of ignorance and bigotry," Shanmugaratnam said.  
Unfortunately, the winds are blowing the other way today, with a rise in religious and ethnic tensions and conflicts around the world, Shanmugaratnam said.  
"The headlines are about the Middle East - the growth of Islamist aggression against the Kurds, Christians and Yazidi, in defiance of the long history of Muslim civilization that was, in fact, relatively free of the persecutions and holocausts that marked other civilisations; the surge in Sunni-Shia rivalry within the Muslim world; and the denial of Palestinian rights to co-existence," he said.  
"We cannot just hope for a better world." Instead, leadership, not just internationally but also in "each of our societies", is required to fight the problems, he said.
People would also have to muster their "collective will" through watching their everyday actions.  Shanmugaratnam urged people to keep Singapore a place where tolerance is a part of everyday life.  
More than that, there should also be give and take, so people can live easily with one another and children can grow up with friends of other races and religion, he said.  "We must be a society founded on open-mindedness, empathy and understanding of each other.  
"There is more to be done so that we remain a peaceful place, and a place where the flame of (the) human spirit stays alive," The Straits Times quoted Shanmugaratnam as saying.
 Prayers and celebrations were held in Indian temples and Gurudwaras, followed by cultural shows including one at the Istana, the Presidential Palace which is open on public holidays and festivals.
The Indians also attended prayers at the newly renovated Sri Veeramma Kaliamman Temple in Little India, a popular place of worship in Singapore for decades.  
The Sikhs in Singapore celebrated Bandi Chhor Diwas, a religious festival that falls on Diwali.  The occasion celebrates the liberation of the Guru Hargobind Sahib, the sixth of ten gurus and founders of the Sikhism.
An exhibition of the sixth Guru's weapons is on at the temple while Malaysia Gatka Federation held a demonstration of Sikh martial art.