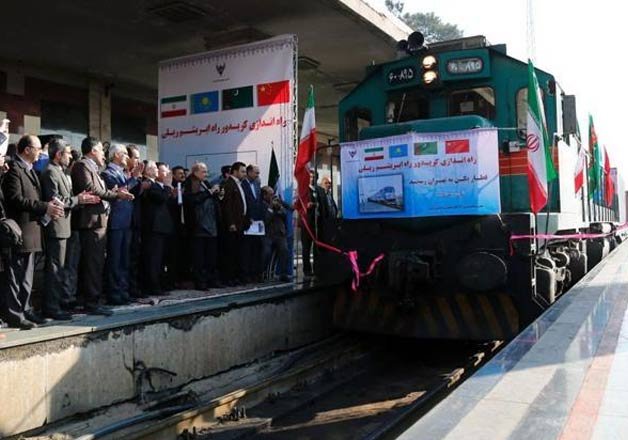 Tehran: The first train to connect China and Iran arrived in Tehran today loaded with Chinese goods, reviving the Silk Road or Silk Route -- an ancient network of trade routes that were central to cultural interaction through regions of the Asian continent connecting the West and East from China to the Mediterranean Sea.
The train, carrying 32 containers of commercial products from eastern Zhejiang province, took 14 days to make the 9,500-kilometre (5,900-mile) journey through Kazakstan and Turkmenistan.
"The arrival of this train in less than 14 days is unprecedented," Mohsen Pourseyed Aghaie, Iran's deputy Transport Minister, said.
"The revival of the Silk Road is crucial for the countries on its route," Mohsen added.
The journey, Aghaie said, was 30 days shorter than the sea voyage from Shanghai to the Iranian port of Bandar Abbas.
Aghaie also said that Iran is planning to extend the route to Europe.
Iran's President Hassan Rouhani said that his country will continue its close ties with the East despite deals his country has with western nations like France and Italy.
China is Iran's biggest trade partner and continued purchasing oil from Iran after nuclear-related sanctions were tightened in 2012, despite US pressure.
Trade on the Silk Road was a significant factor in the development of the civilizations of China, the Indian subcontinent, Persia, Europe, the Horn of Africa and Arabia, opening long-distance, political and economic relations between the civilizations. In addition to economic trade, the Silk Road served as a means of carrying out cultural trade among the civilizations along its network.
In June 2014 UNESCO designated the Chang'an-Tianshan corridor of the Silk Road as a World Heritage Site
With AP Inputs