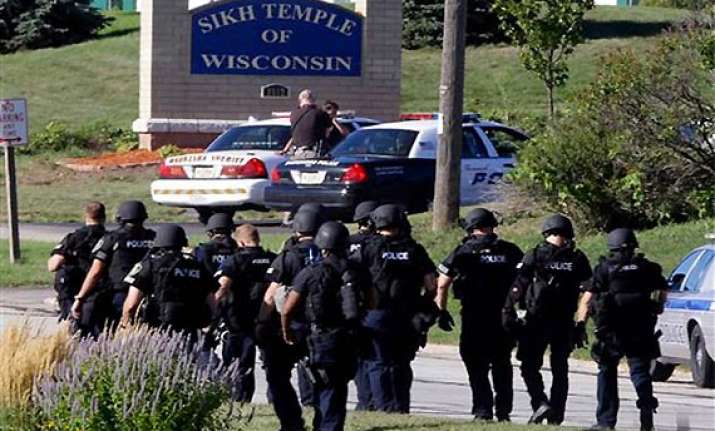 Washington, Jun 6: America's FBI will begin formally tracking hate crimes against Sikhs, Hindus and Arabs, thus meeting one of the long pending demands of these religious minority communities in the US, who have increasingly been victim of such incidents post 9/11.
After years of pressure from civil rights groups and lawmakers, the FBI Advisory Policy Board yesterday recommended tracking hate crimes against Sikhs, Hindus and Arab Americans.  
At its meeting, the board recommended to update FBI's Hate Crime Incident Report Forms, which serve as the primary mechanism for the government to document hate crimes committed in the US, to include crimes against these communities.  
To date, the FBI has not collected and tracked hate crimes against these communities - despite serious hate crimes perpetrated against the community members.  
Sikhs have been targeted in recent years in California, Florida, New York, Washington and most prominently in Oak Creek, Wisconsin, where six worshippers were killed at a Gurdwara in August last year.
In December, a woman pushed a Hindu man to his death on a New York City subway track, and then told police, "I hate Hindus and Muslims ever since 2001."
Statistics on the population of these communities in the United States vary. Singh's organisation estimates 500,000 Sikh-Americans; the Hindu American Foundation says there are 2.3 million Hindus in the US.
According to the Arab American Institute, there are about 3.5 million Arab-Americans.  The board's move was welcomed by top American lawmakers.  
Soon thereafter a group of lawmakers led by Congressman Joe Crowley and including Ami Bera, Tulsi Gabbard and Mike Honda started a signature campaign among their Congressional colleagues urging the FBI to immediately implement recommendations of the board.
"I am thrilled the FBI's law enforcement advisory board agrees that the Hate Crimes Incident Report Forms must be updated to include at-risk communities like Sikhs, Hindus and Arab Americans," Crowley said.
"While this is a monumental step forward, our work cannot end here. That's why I'm calling on FBI Director Mueller to fully and urgently implement the Board's recommendation."
The FBI currently tracks reports of hate crimes against Jews, Catholics, Protestants, Muslims and atheists/agnostics.  The recently formed American-Sikh Congressional Caucus also lauded the move and termed it as an important step forward.
"I am thrilled that the Advisory Policy Board took this important towards tracking hate crimes perpetrated against Sikh Americans going forward," said Congresswoman Judy Chu, who is Co-Chair of the caucus.
"Sikh Americans have been disproportionately targeted in the years after the September 11th, 2001 attacks," she said.  
"As Co-Chair of the Sikh American Congressional Caucus, I am proud to say that our first official act was to call for the tracking of hate crimes perpetrated against the Sikh community so law enforcement could better respond to and prevent them," Chu continued.
"I am pleased to see that today, the FBI came one step closer to doing exactly that," she added.
As a result of misguided anger, this peaceful community has endured murders, assaults, bullying and ridicule.  According to Sikh Coalition surveys, approximately 10 percent of Sikhs in New York City and the San Francisco Bay Area alone have experienced physical violence or property damage because of their religion.
According to the US Commission on Civil Rights, rates of bullying against Sikh children "range from roughly half to over three-quarters."
Recent Sikh Coalition research suggests that 67 per cent of devout Sikh students in Fresno, California have experienced bias-based bullying because of their religion.