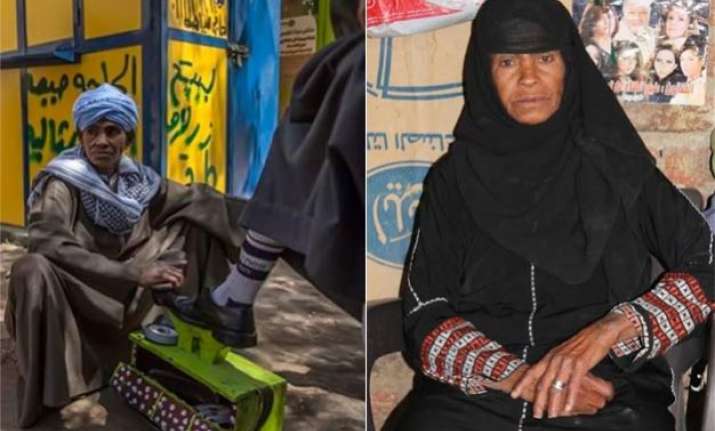 "A mother's love for her child is like nothing else in the world. It knows no law, no pity. It dares all things and crushes down remorselessly all that stands in its path".
The line from Agatha Christie's famous book The Hound of Death, published in the year 1933, holds true for Egyptian woman Sisa Abauu Dauh El-Nemr.
The story of the single mother is true to the line that Mother are truly angels on earth commissioned by God Himself.
Sisa had to spend four decades of her life as a man on the streets of Egypt while working as a daily wage labourer.
She only did to ensure work in the male-dominated society and provide two square meals to her only child.
Her hardships got recognition in March this year when Egyptian government honoured Sisa Abauu Dauh El-Nemr as "the ideal mother".  Moreover, a Russian English-language news agency made a documentary on her unconventional life, sailing her to the world of limelight.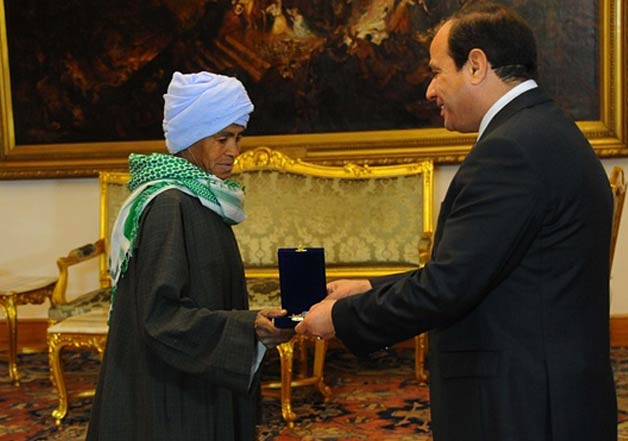 Married at the age of 16, Sisa lost her husband when she was six months pregnant.
The determined lady didn't bow down to society's pressure of marrying another man and gave birth to a girl child.  
Recalling the old times, Sisa, now 65 years old, said, "Remarry? And who's going to take care of my daughter? I'd rather eat dirt and feed stones to my daughter, than find myself another husband".
But the road ahead for Sisa and her newly born child was not easy. Relatives soon vanished away and left the mother and daughter to take this cruel world of their own.
The unskilled mother started search of job to feed her child and for her own survival.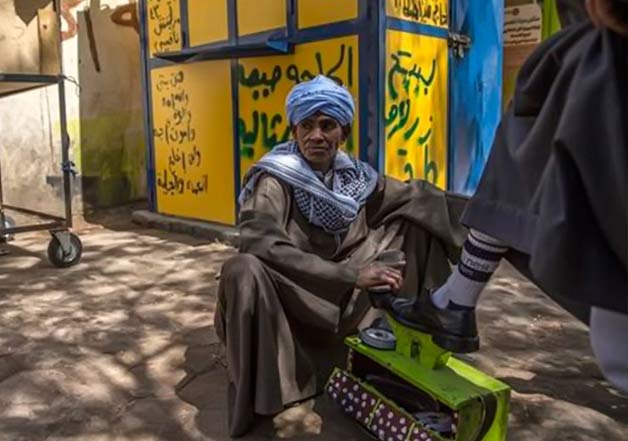 She was not given work, as females were still considered weak in comparison to their male counterpart.
It was around 1970 when, in order to earn a living, the courageous lady opted for hardcore man jobs like lifting bricks and cement bags and cleaning shoes. The only way for her was to disguise as a man.
"If I hadn't, no one would have let me work. So as to protect myself from men and the harshness of their looks and being targeted by them due to traditions, I decided to be a man… and dressed in their clothes and worked alongside them in other villages where no one knows me " she revealed when asked why she took the tough decision of posing as a man.
Once started, Sisa, who runs a small kiosk selling convenience items in her hometown of Luxor nowdays, continued to disguise for the next 43 years of her life as man.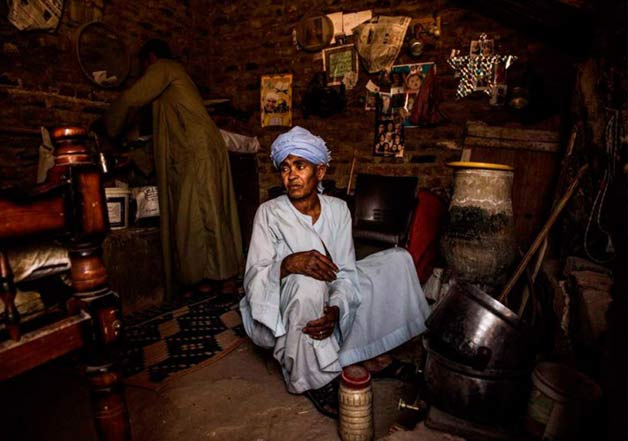 When asked if she's suffered without a husband, Sisa replied, "Not really. May he rest in peace. I mean, our daughter is already 43 years old now."
"She's become old by now! I've aged better than her!" Sisa quipped. "I look more solid and better overall."
Sisa's life is surely an inspiration as the lady has achieved the uphill task in a place like Egypt where gender equality continuous to be an issue. All single mothers would surely look up to her for determination.
Watch the documentary here: