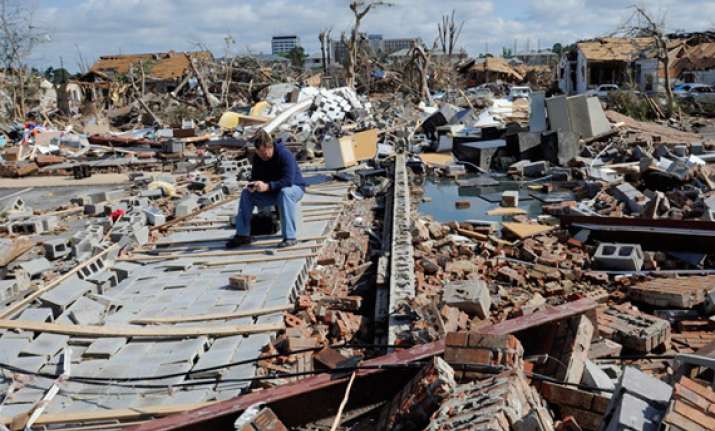 Washington, Jun 30:
Violent storms that swept the eastern U.S. left at least five people dead, authorities said Saturday, while more than two million people were without power overnight on one of the hottest days on record.
Two people were killed in Virginia by falling trees, including a 90-year-old woman asleep in bed when a tree slammed into her home. Two young cousins in New Jersey were killed when a tree fell on their tent while camping.
Police in Maryland said a man was killed when a tree fell onto his car.
Hundreds of thousands in Washington, D.C., and other areas were still largely without power—and without air conditioning—Saturday as temperatures were expected to reach above 100 degrees (40 degrees Celsius) across the region.
On Friday, the nation's capital reached 104 degrees (40 degrees Celsius) -- topping a record of 101 (38 degrees Celsius) set in 1934.
As of 1 a.m. Saturday, Pepco was reporting 406,000 power outages in the District of Columbia and Montgomery and Prince George's counties in Maryland.
"We have more than half our system down," said Pepco spokeswoman Myra Oppel. "This is definitely going to be a multi-day outage."
Amtrak suspended its service from Washington, D.C., to Philadelphia, at least until mid-morning.
High winds also toppled three cargo trucks on Interstate 75 in Ohio.