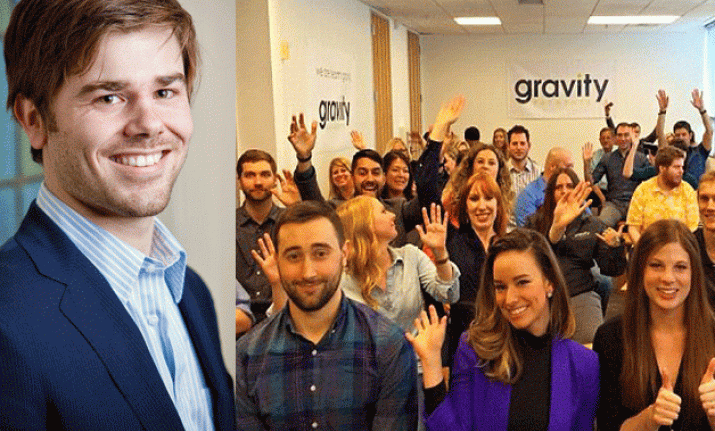 In a glaring example of what bosses can do to keep their employees happy, Dan Price, the founder and CEO of a credit-card payment processing firm in Seattle, Gravity Payments, decided to slash his salary by $930,000 so that he can give his workers a new minimum wage of $70,000 a year ‒ well above Seattle's $15 an hour requirement.
In Indian currency, this would mean that he was earning more than Rs 6 crore per year and he has now decided to stay happy with mere Rs 43 lakh lump sum.
Not only this, he also decided to use almost 80 percent of the company's anticipated profit (equal to $2.2 million) of next three years to fulfill his promise.
Price was highly inspired by an article on happiness that he read. The article was a research work which claimed that one's income directly affects one's emotional health to an extent that those who earned less than $70,000, a little extra money made a big difference in their lives.
At a company where the average pay was $48,000 per year, the move -- which was first reported by The New York Times on Monday -- affected 70 workers, 30 of whom saw their salaries double. Most of the money for these raises will come from cutting Price's salary -- which is now $70,000 per year rather $1 million.
His employees cheered for him endlessly when they heard the news. They were clapping and whooping at such a generosity of their employer.
The $70,000 figure is just below the $75,000 salary pegged in a 2010 Princeton University study as an ideal benchmark for achieving happiness. About 28 percent of Americans said they would feel successful earning at most $70,000 per year, according to a 2012 survey from the jobs site CareerBuilder.
It is not the first time, that Price has initiated any such thing. In the recession of 2008, Price lost two of his big clients due to which he suffered a loss of crores of rupees in only two weeks. But still, Price did not expel even a single employee from his company.
Although, his idea might not make a big difference to America's economy yet it has flared a debate in the overseas market where the difference between the employer-employee salary is sometimes 300:1.
The pay cut won't affect Price's lifestyle much. He has saved a lot of the money he has earned since starting Gravity in 2004. He said he will continue with his 12-year-old Audi, which has clocked more than 140,000 miles.
Price, 30, say There will be sacrifices, and once the company's profit is back to the $2.2 million level, his pay will go back. So that's good motivation.
Are Indian bosses listening?