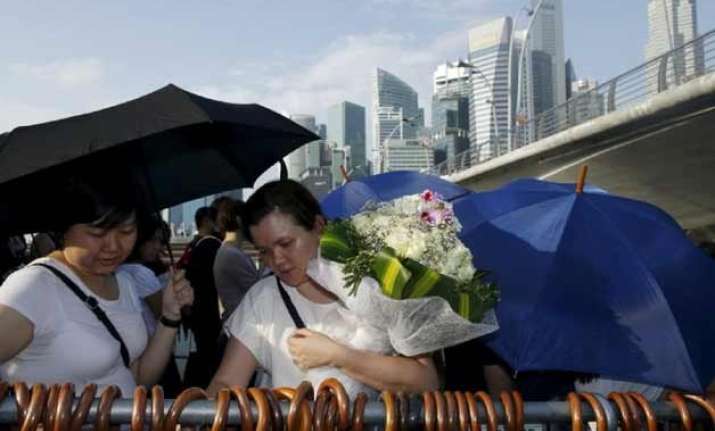 Singapore: Thousands of people paid their respects on Saturday to the late Singaporean Prime Minister Lee Kuan Yew at Singapore's Parliament House where his coffin was lying in state.
Lee, 91, died on Monday at Singapore General Hospital after more than a month of battling severe pneumonia.
Lee was Singapore's prime minister for 31 years, ruling with an iron grip until 1990 and is regarded by Singaporeans as the architect of the country's economic success.
As of late morning on Friday, some 230,000 people had viewed Lee's coffin at Parliament House, the government said.
Though credited with building the foundations of Singapore's current prosperity, Lee's legacy also includes a muzzled press, restrictions on free speech and a stunted democracy.
Singapore is observing a week of mourning, before the full state funeral scheduled on Sunday.
A slew of foreign leaders and dignitaries are expected to attend.