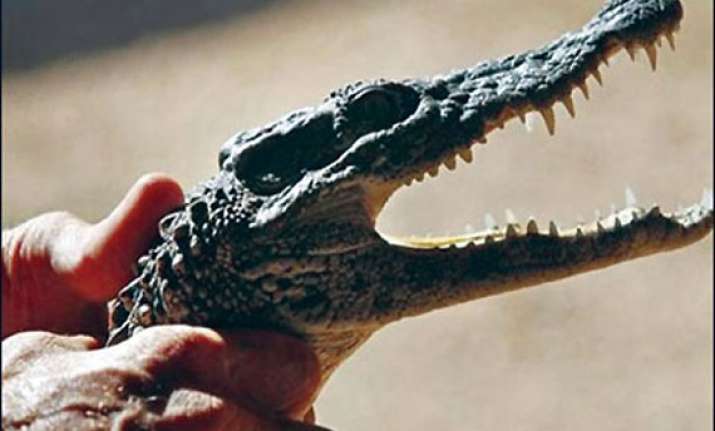 London, Sep 25: A crocodile escaped from its cage on a domestic flight in Australia, and was found roaming free in the cargo hold when the plane touched down in Melbourne, the Daily Mail reported Monday.
A shocked baggage handler made the discovery last week. Fortunately, the reptile, which was not fully grown, was recaptured without incident.
Today Qantas confirmed a crocodile had managed to break free during a flight from Brisbane and was found by the worker when he opened the cargo hold.