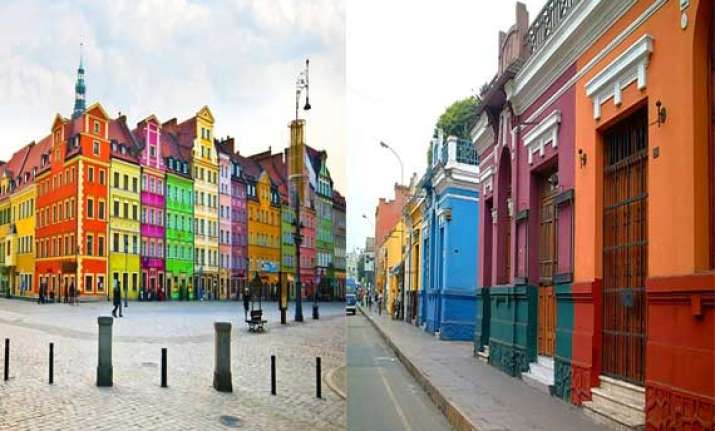 New Delhi: How boring it gets when we see dull and monotonous colored houses around you. Our eyes get bored of watching those dull shades. Imagine yourself living in a city which is full of colorful houses, how excited will you be!

Suppose you are living in beautiful, distinguished, colorful cities and towns, where at every turn and corner you are met with a marvelous explosion of color.

The color of a city's architecture and the creativity of its people can turn a dull, boring, functional town into a thing of vibrant beauty.

Colours add life to any thing in the world even in the motionless buildings. Let these vibrant neighborhoods around the world inspire you to paint your walls, ceilings, furniture (everything and anything!) with unique colors.

We have travelled accross the globe to list and bring to you the worlds most colorful cities of the world.