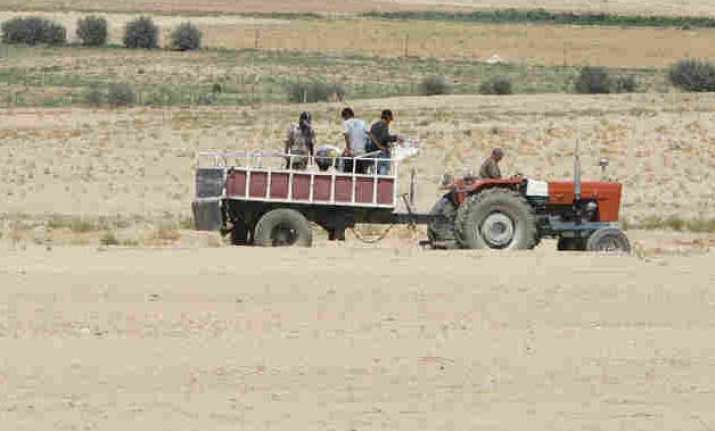 Climate change between 2006 and 2009 was most likely to have caused extreme drought in Syria, one of the factors which triggered the violent uprising against president Bashar al-Assad in March 2011, says a study report published in "Proceedings of the National Academy of Sciences" on Monday. The country witnessed the worst drought in modern times.
In the report, the researchers laid the blame for it on a century long trend toward warmer and drier conditions in the eastern Mediterranean, rather than on natural climate variability.
"  While Syria and the rest of the region known as the Fertile Crescent were normally subject to periodic dry periods, "a drought this severe was two to three times more likely" because of the increasing aridity in the region" said Colin P Kelley , the lead author of the study.
Earlier, some social scientists and policymakers have suggested that the drought played a role in the Syrian unrest, and the researchers addressed this as well, saying the drought "had a catalytic effect."
Extreme drought condition  along with  misguided agricultural and water-use policies of the Syrian government, caused crop failures that led to mass migration of as many as 1.5 million people from rural to urban areas.
This added to social stresses that eventually resulted in the uprising against President Bashar al-Assad in March 2011.
Francesco Femia, founder and director of the Center for Climate and Security, a research group in Washington that has long argued that the Syrian drought had a climate-change component, said the new study "builds on previous work looking at the impact of drought on agricultural and pastoral livelihoods."
"There's no question that the drought had a role to play in the mass displacement of people," he said.
The link between climate change and conflict has been debated for years.
The United States military has termed climate change as a "threat multiplier" that may lead to greater instability in parts of the world.
A working group of the Intergovernmental Panel on Climate Change wrote in 2014 that there was "justifiable common concern" that climate change increased the risk of armed conflict in certain circumstances, but said it was unclear how strong the effect was.