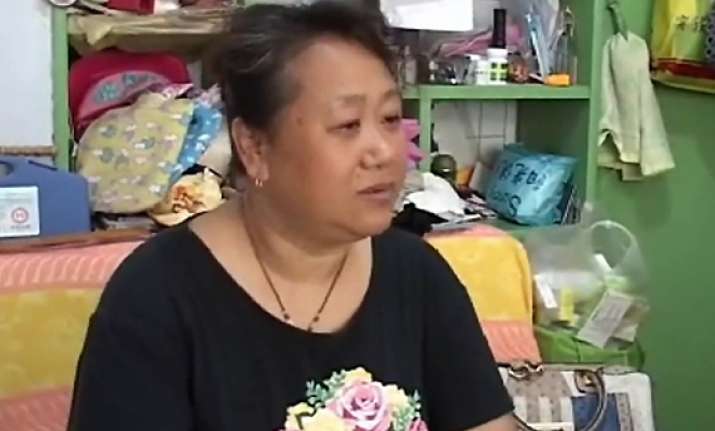 Weifang, Jun 10: A 50-year-old woman in east China is marching 15 to 20 kilometers every day to lose weight so as to save the life of her son.
Wang Chuanli now walks every morning and dusk to lose weight and keep her kidney in a healthy state.
Her son Ding Wei was diagnosed with uremia in 2010.
Two years of dialysis treatment didn't work and doctor suggested a kidney transplant.
Wang Chuanli's kidney would work only after she loses weight as her kidney had accumulated too much fat, said the doctor.
In an effort to get her kidney into shape, Wang marches along the streets in her neighborhood in Weifang, Shandong Province, every day.
"I walk as quickly as possible for an hour one time," said Wang Chuanli who also went on a diet to keep fit.
"I jog and walk every day to get rid of extra fat on me. I want to give a healthy kidney to my son," Wang said.
Wang's husband Ding Zhijie said he felt sorry for his wife and son as his physical condition doesn't allow him to donate his kidney for his son.
He is suffered from hyperthyroidism, a disease that leads to constant body pain, weight gain, depression and tiredness.
"I feel ashamed as a father and a husband that my wife is to donate her kidney to our son. I really want to give him my kidney, but my health condition forbids it," said Ding Zhijie, Wang Chuanli's husband.
Wang's family is burdened with cost for the transplant operation before they could rejoice at the hope for their son.
Four hundred thousand yuan (about 62,800 U.S. dollars) is no small amount to the family.
Luckily, local residents and social organizations have decided to donate money to Wang's family and her son with the kidney transplant operation. Wang said she is determined to save her son's life.
"I gave him life once and I've got to give him the life for the second time. I cannot let my son leave us without doing anything I can to help him," said Wang Chuanli.
Earlier, a woman named Chen Yurong in central China's Hubei Province jogged ten kilometers every day for seven months in order to prepare a healthy liver to give half of it to save her son who suffered from a congenital liver function defect.