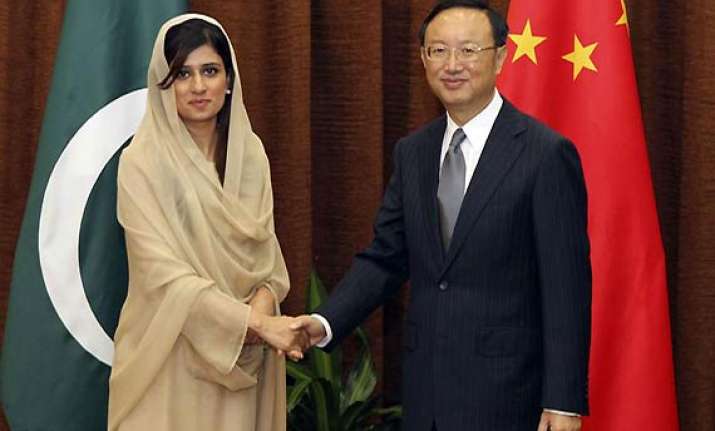 Islamabad/Beijing, Nov 28: Pakistan Foreign Minister Hina Rabbani Khar today spoke to her Chinese counterpart to brief him on the NATO air strike that killed 24 Pakistani soldiers, an incident that has "deeply shocked" Beijing, Islamabad's all weather ally.

China's Foreign Minister Yang Jiechi conveyed Beijing's concern over Saturday's air strike, in which NATO and International Security Assistance Force aircraft from Afghanistan targeted two Pakistani military border posts, during a phone conversation with Khar. 

Khar spoke to Yang to "brief him on the NATO/ISAF attacks and the decisions taken by the Defence Committee of the Cabinet", said a statement from the Foreign Office. 

During the 40-minute conversation, Khar informed her Chinese counterpart of the "extreme outrage in Pakistan on the unprovoked attacks".

Yang expressed "deep shock and strong concern over the incident and extended condolences to the aggrieved families", the statement said.

Yang said Pakistan's "independence, sovereignty and territorial integrity must be respected" and called for a "thorough and serious investigation into the matter". 

Earlier in Beijing, Chinese Foreign Ministry spokesman, Hong Lei said "China is deeply shocked at the incident and expresses strong concern."

Hours after the attack, the Pakistan government closed all NATO supply routes and asked the US to vacate Shamsi airbase, believed to be the main base for CIA-operated drones, within 15 days.

The Pakistani military's main spokesman today rejected NATO's expression of regret and said 72 soldiers had been in NATO attacks in three years.