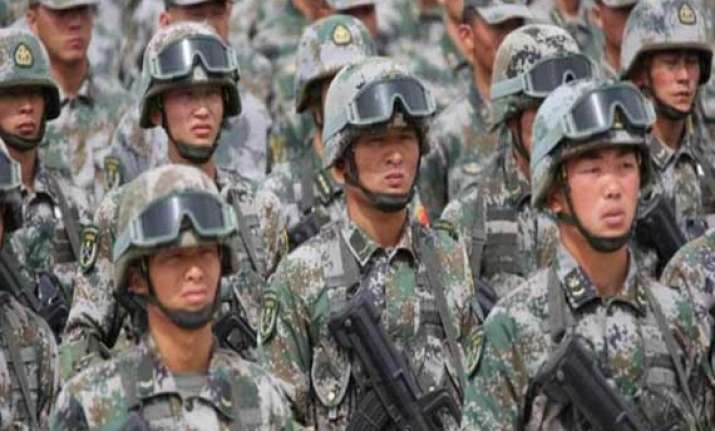 Beijing: China is distributing millions of controversial updated maps to its military in the first upgrade in 30 years, reportedly reinforcing its claims over Arunachal Pradesh.
All major army units will receive new, more accurate maps in the near future, PLA Daily reported.  The Lanzhou Military Command, one of seven PLA ground force commands, has updated more than 15 million maps for its troops, it said.
Though the official media here has not published the maps being circulated in its military, it reportedly incorporated China's claims over the disputed borders with India as well as South and East China Seas, which were hotly contested by several of China's neighbours.
Last month, the new map issued by China stirred up strong reactions in India as it incorporated its claims over Arunachal Pradesh, which China claims as Southern Tibet.  
India dismissed the new map issued by Chinese authorities saying cartographic depiction did not change the reality that Arunachal Pradesh was part of India.  
"The fact that Arunachal Pradesh is integral and inalienable part of India has been conveyed to Chinese authority at several occasions including at the very highest level," External Affairs Ministry spokesman Syed Akbaruddin said on June 28.
The Chinese maps being issued to the military have been prepared using a geocentric coordinate system, which defines locations according to their latitude, longitude and height.  
This approach is widely used by other countries' forces, Wang Xiaoming, director of the Lanzhou Military Command's survey information centre said.
Production of the new maps began last year.  The project took into account the diverse needs of different branches of the armed forces, Wang said.  
They also feature data obtained by experts in geomorphology - the scientific study of landforms.  Training sessions are being organised for the troops that received the maps.
Wang Huasheng, head of an air defence brigade at the Lanzhou command, said the maps would enable his soldiers to spend less time planning operations and would help to improve strike accuracy.